The Union of two Best Friends.
How to never go wrong in life? Marry the person who you can laugh with, who thinks highly of you and can make you laugh till you snort. In short, marry your best friend, so that even when times get dark, the love never dilutes. This short fairytale can be seen to come to life when you go through the pictures of Saravanan and Swathi's wedding. The album is full of candid laughter and unexpected moments of pure ecstasy. The twinkle in the eyes of the blushing bride and the contentment that washes over the groom's face everytime he looks around is evident and the sweetest thing ever.
This Hindu Nadar wedding of Saravanan and Swathi which was held at Madurai was a grand galata. It brought together two beautiful souls, Saravanan from Thoothukudi, to tie the knot with Swathi from Madurai itself. The gala wedding was covered by a huge team of about 12 photographers from the Jaihind team. The pre-wedding planning with our team was thoroughly done via Whatsapp conversations. Complete with fireworks and glam and gold, this wedding had it all. There were a hundred unexpected moments that were beautifully captured by the team of diligent photographers. One specific moment was when Saravanan tied the thaali to Swathi and just couldn't wait to place a kiss on his newly-wed wife's cheeks. The whole family around them gushes with love and happiness.
From the grand show of fireworks exploding in the night sky to the couple guffawing and happily dancing their way into matrimony to the beautiful contrasts of wedding trousseau of both the bride and groom, everything seemed to be immaculately planned. A lot of thought was given at every stage and looking at the end results, it sure was worth every penny.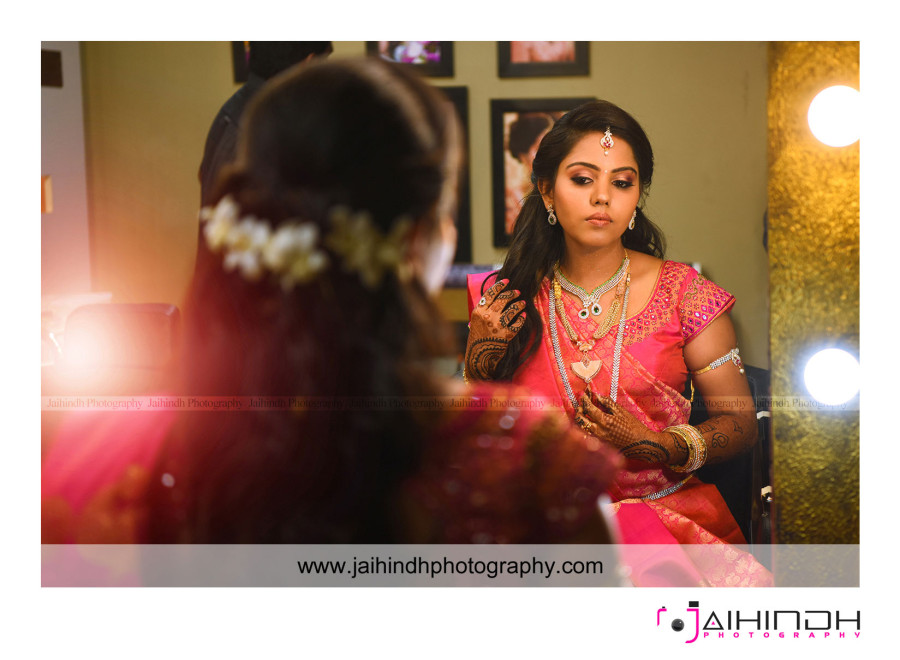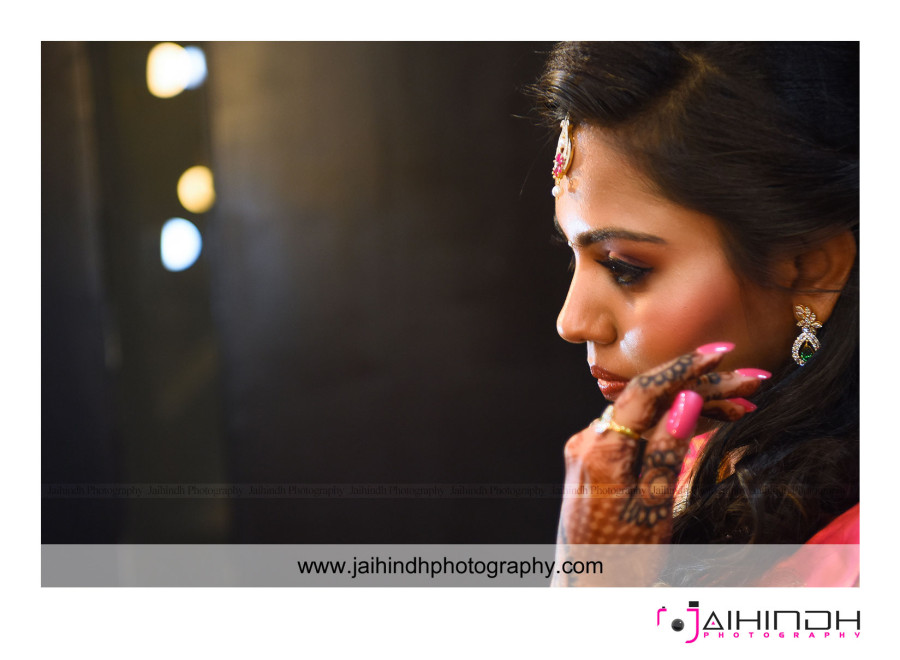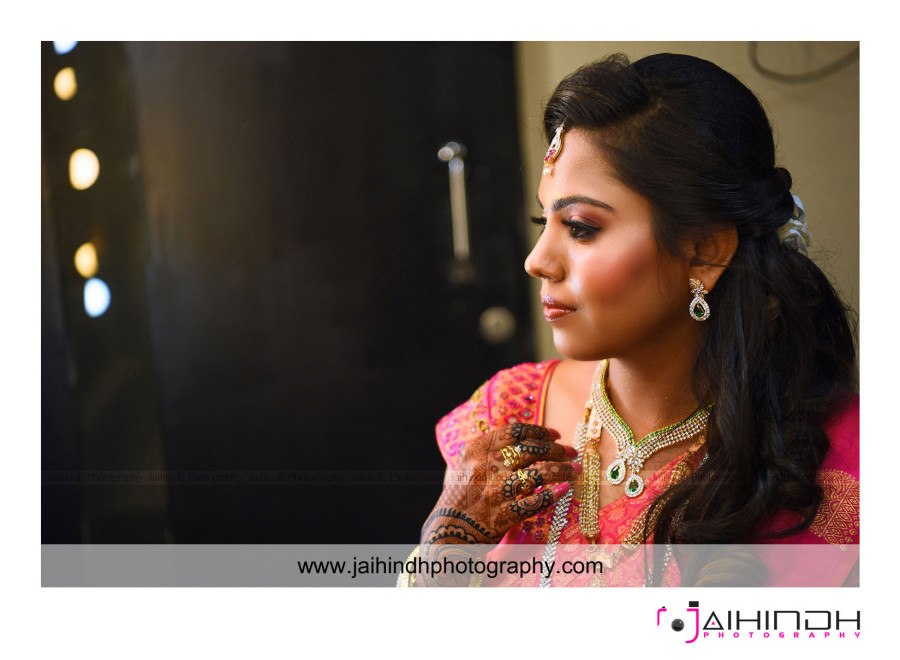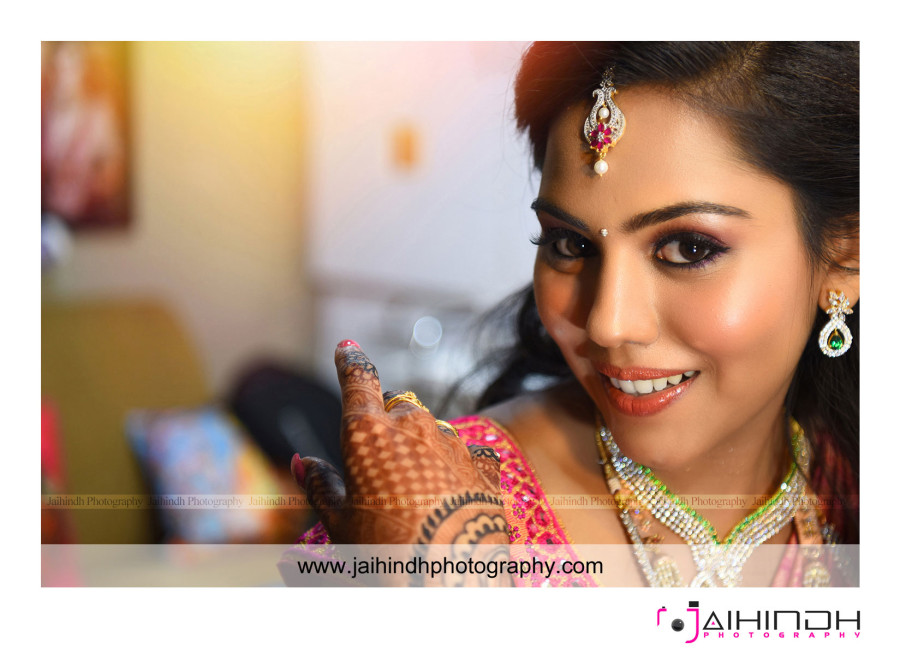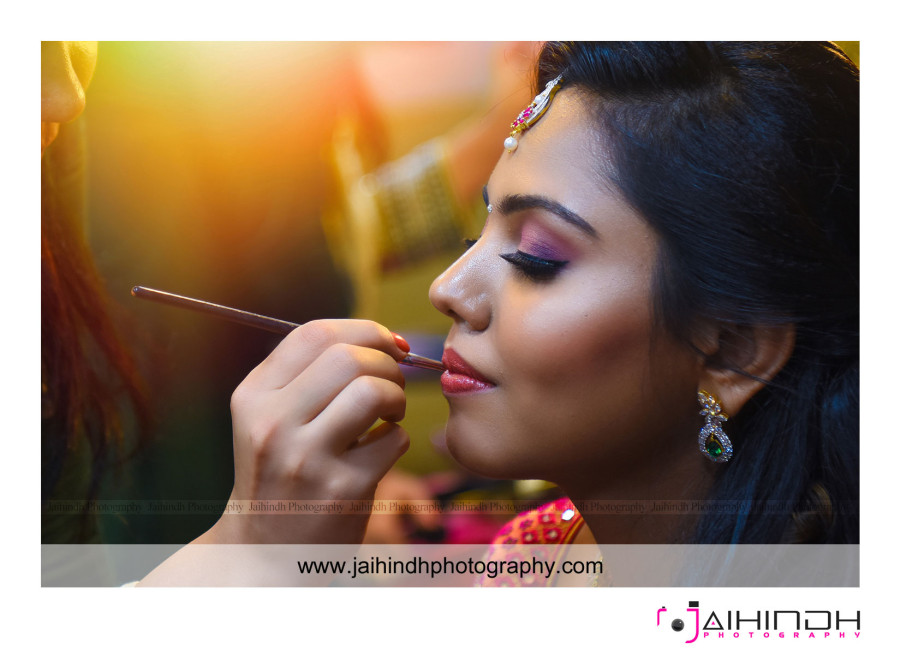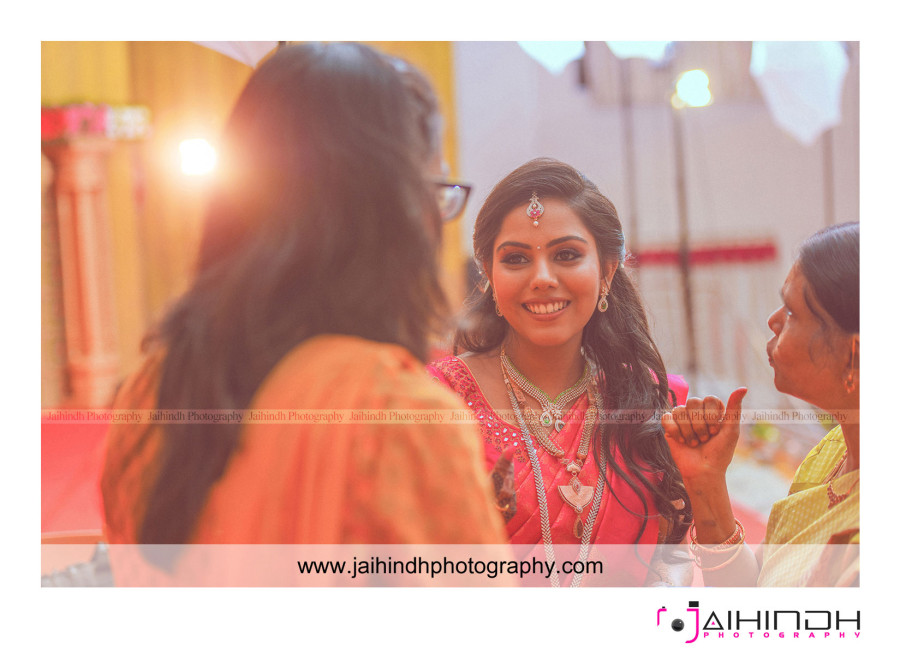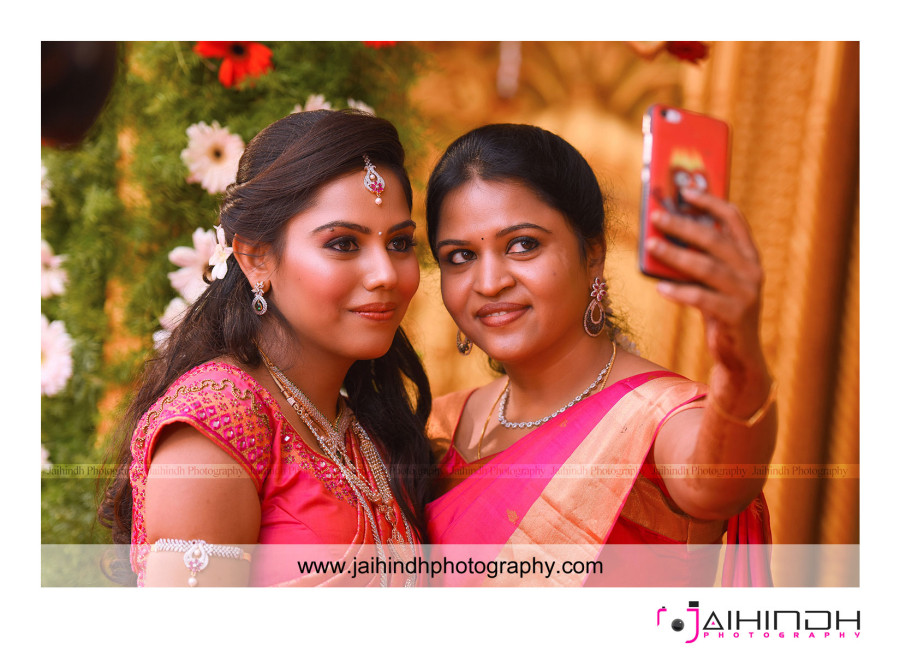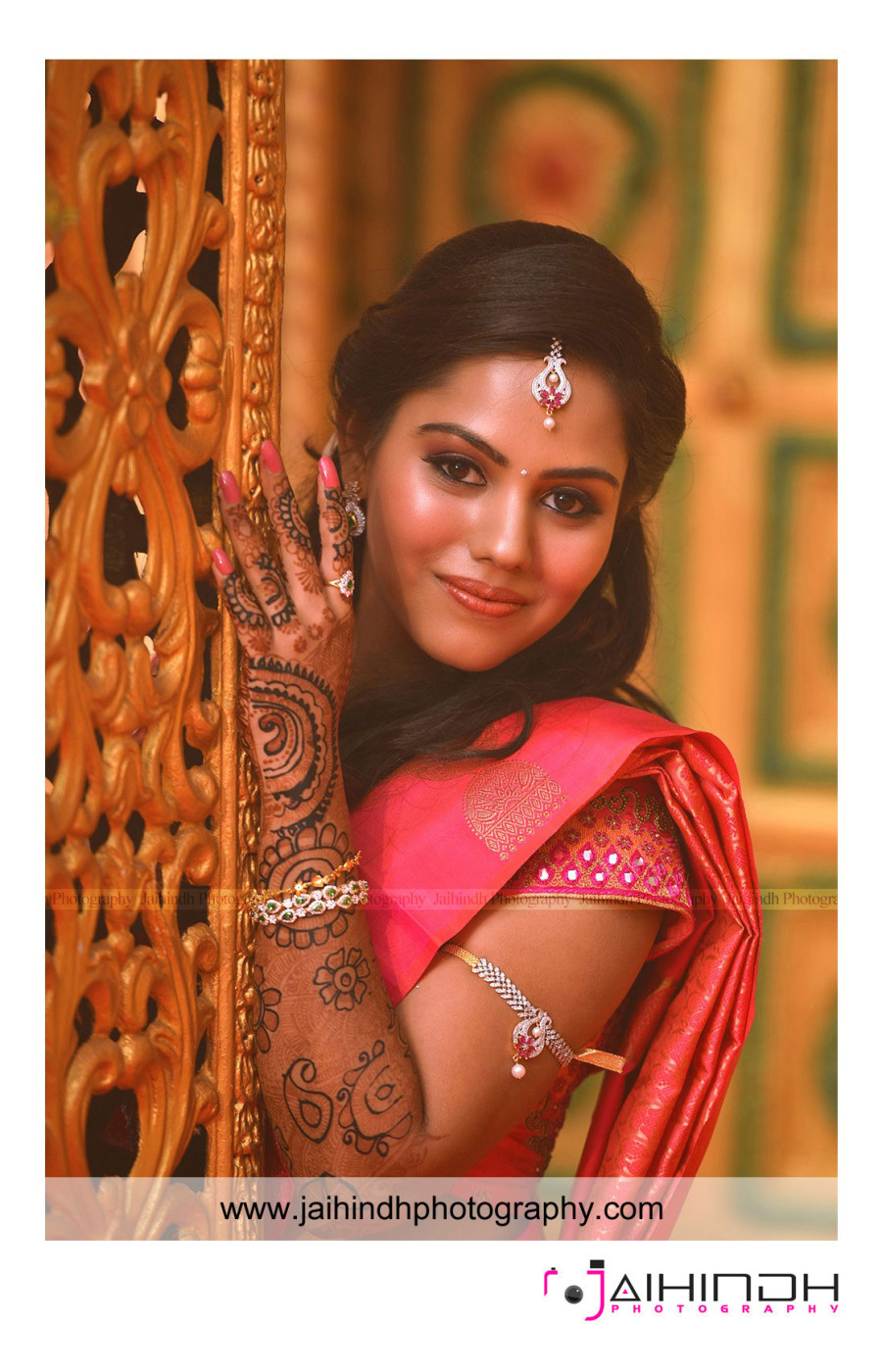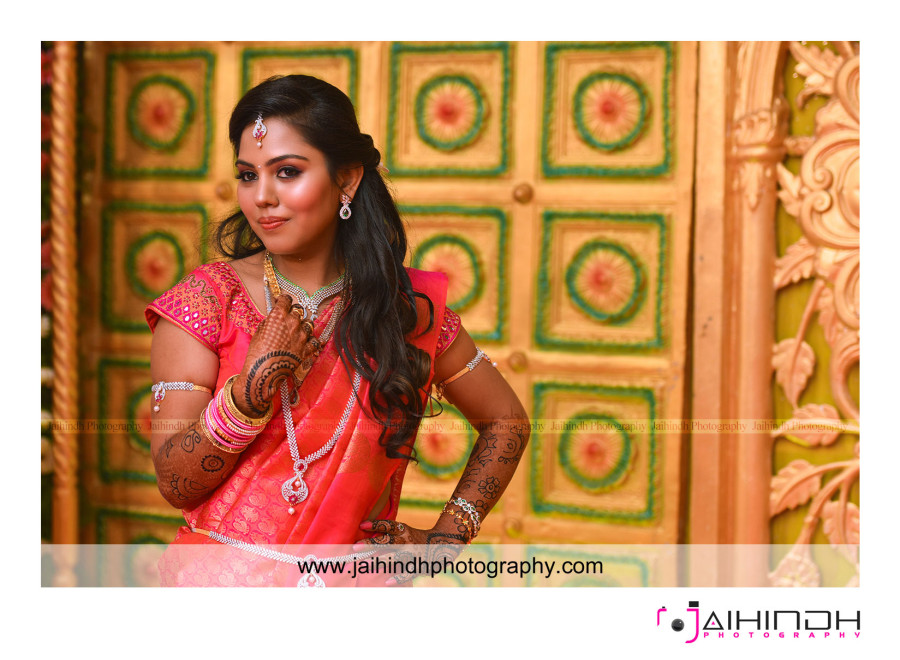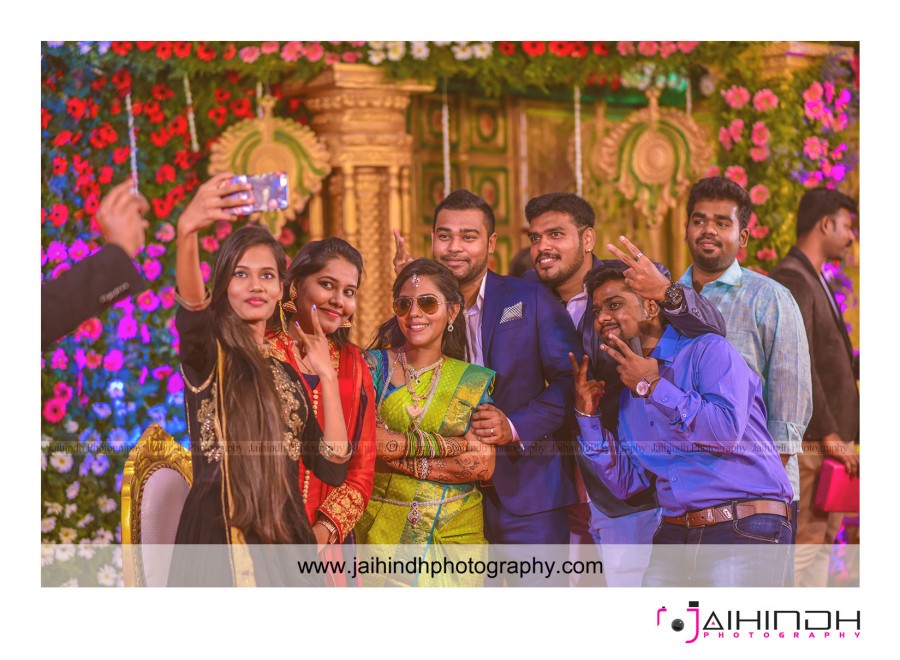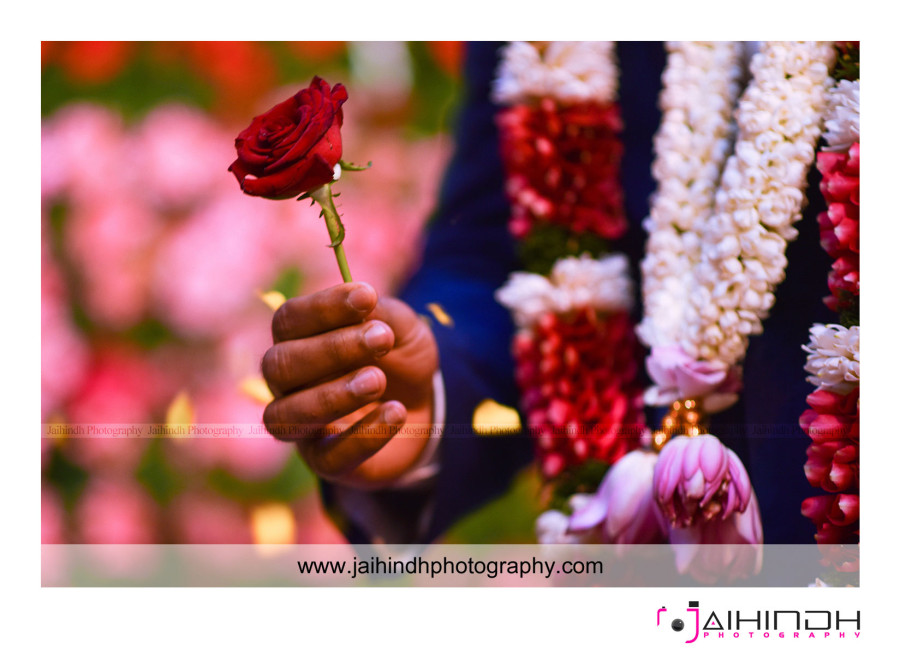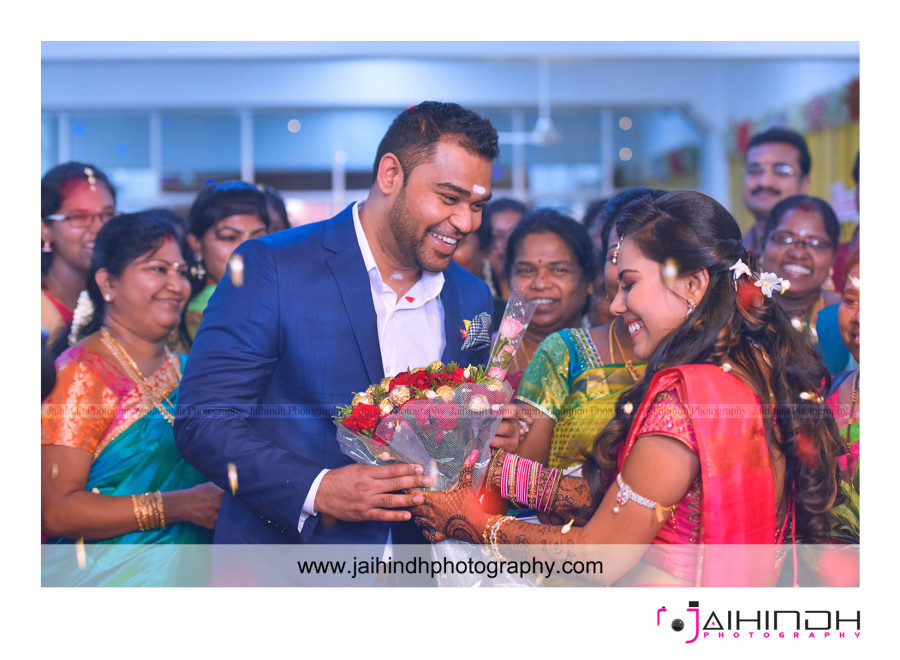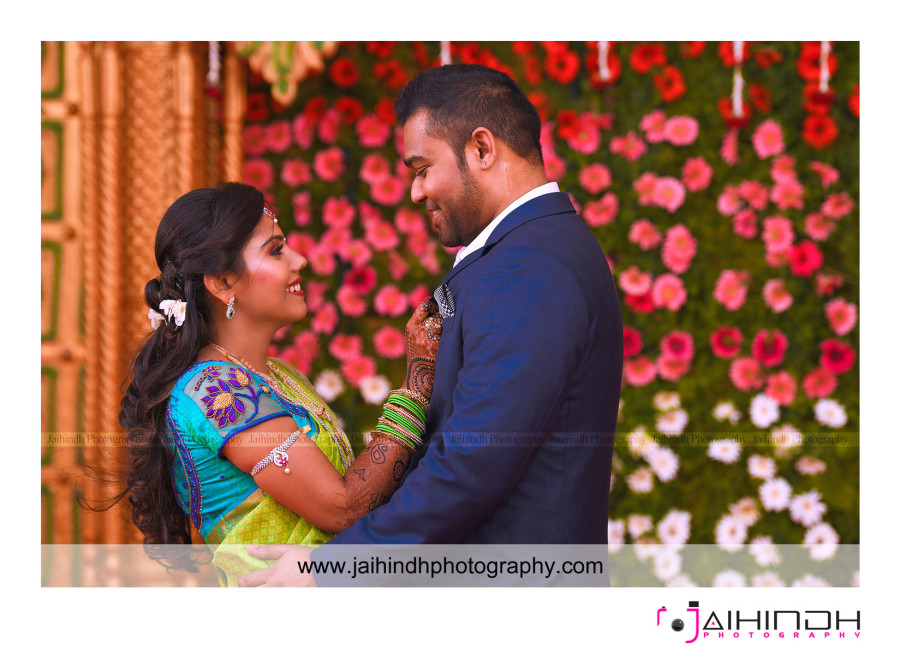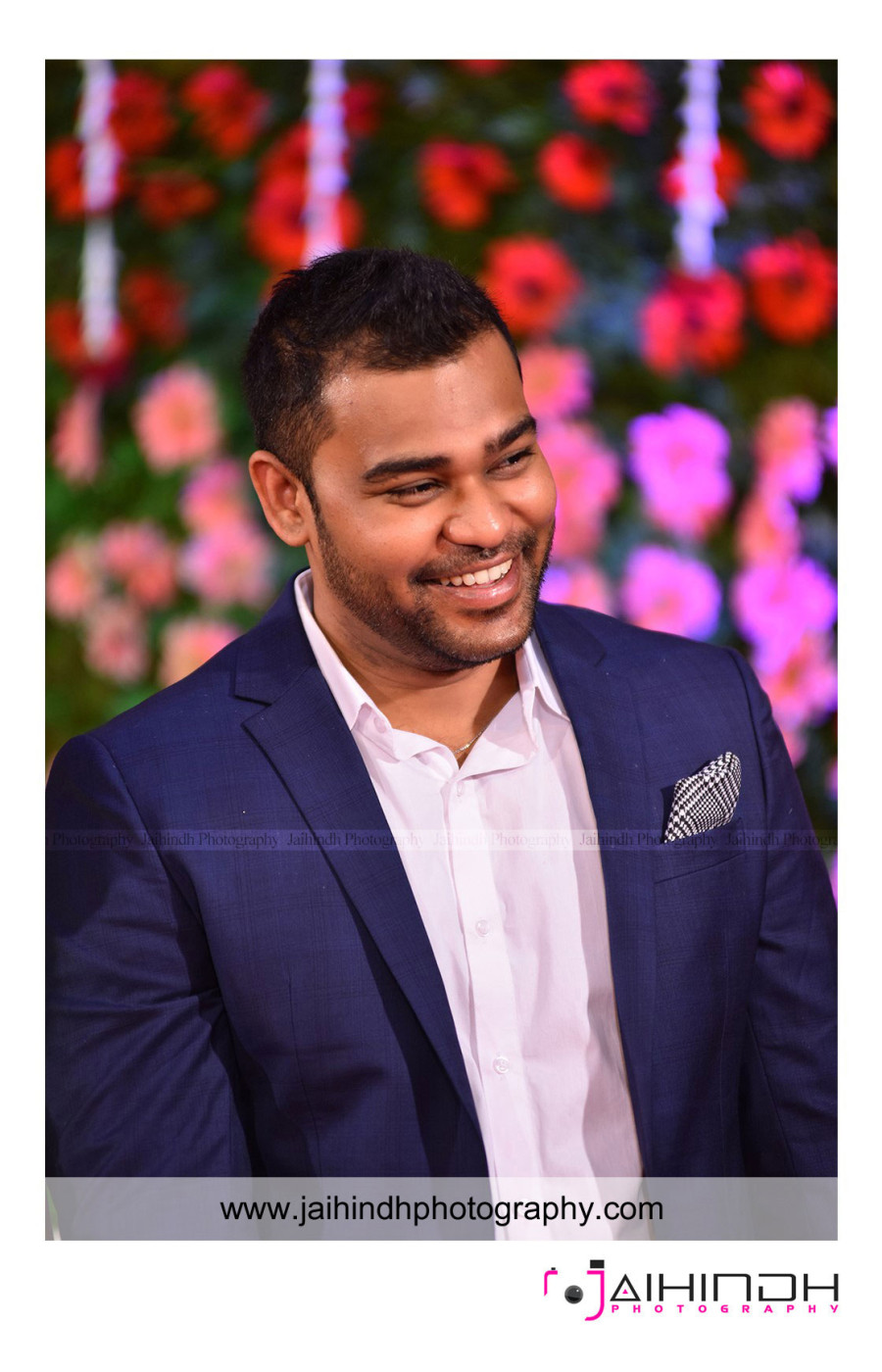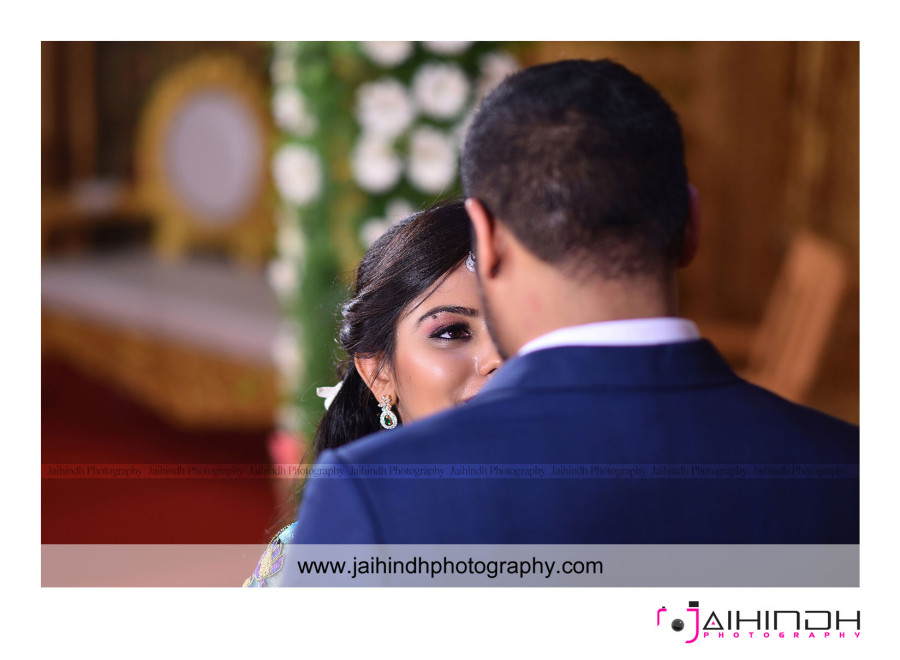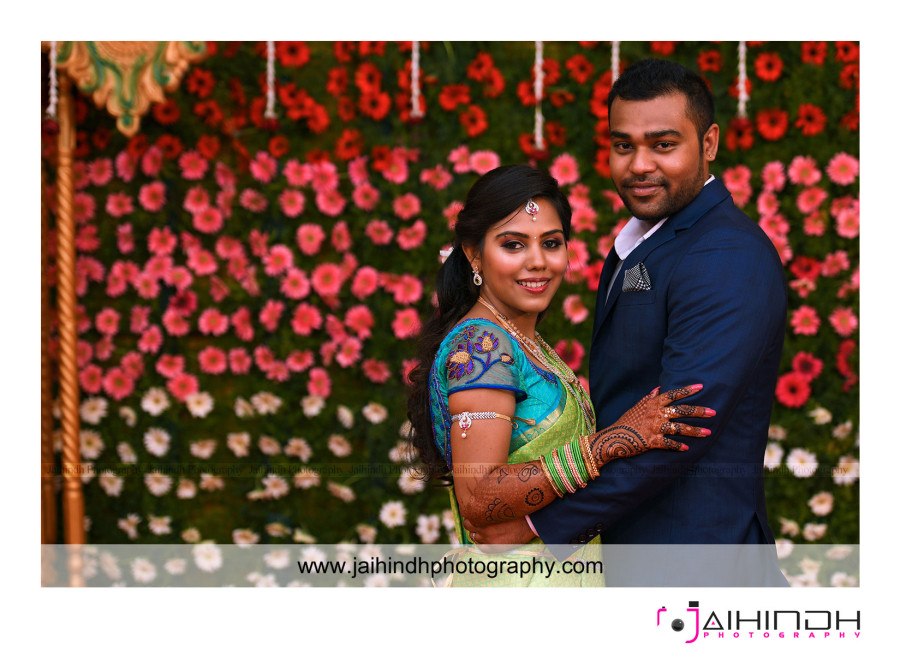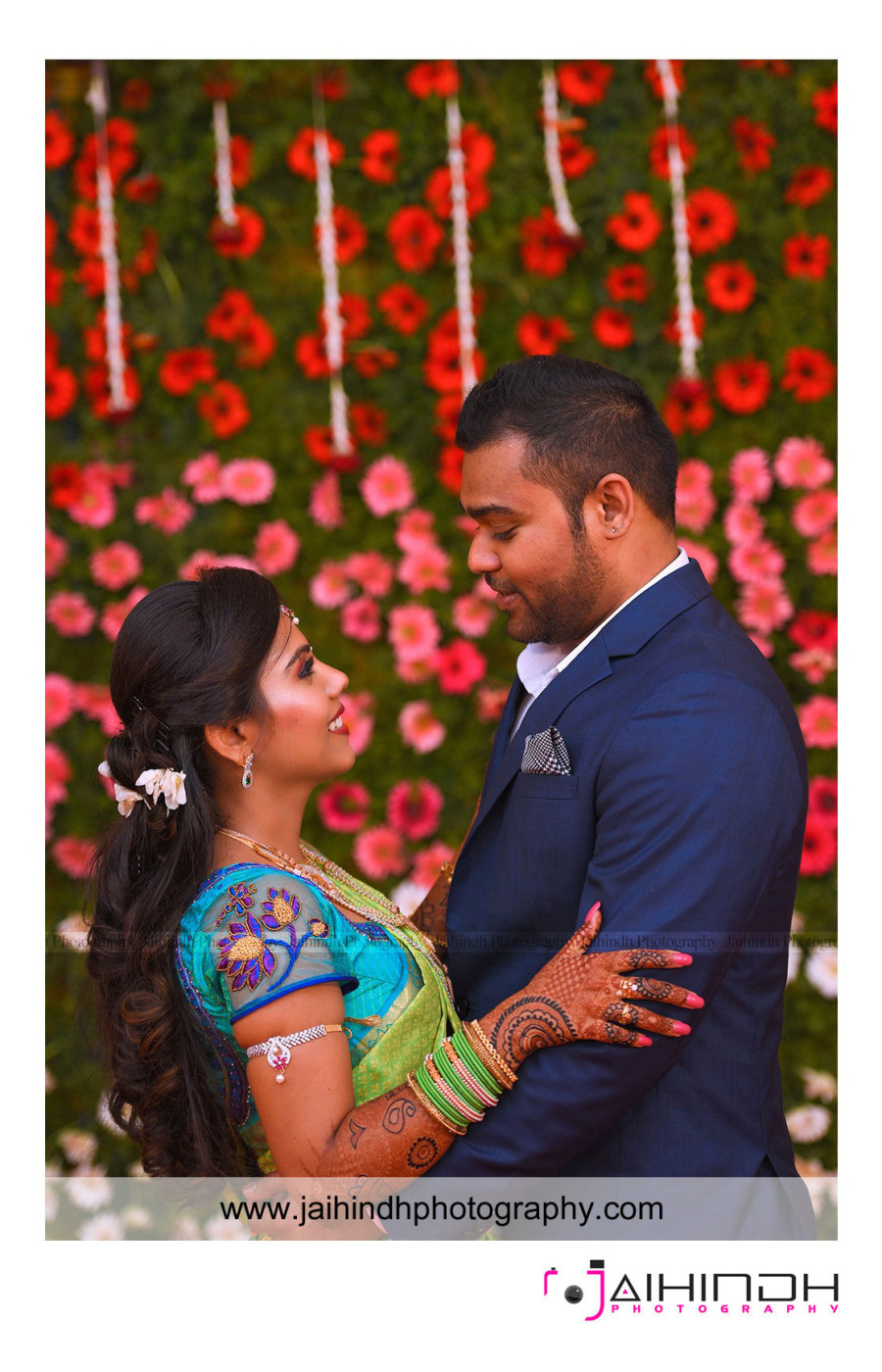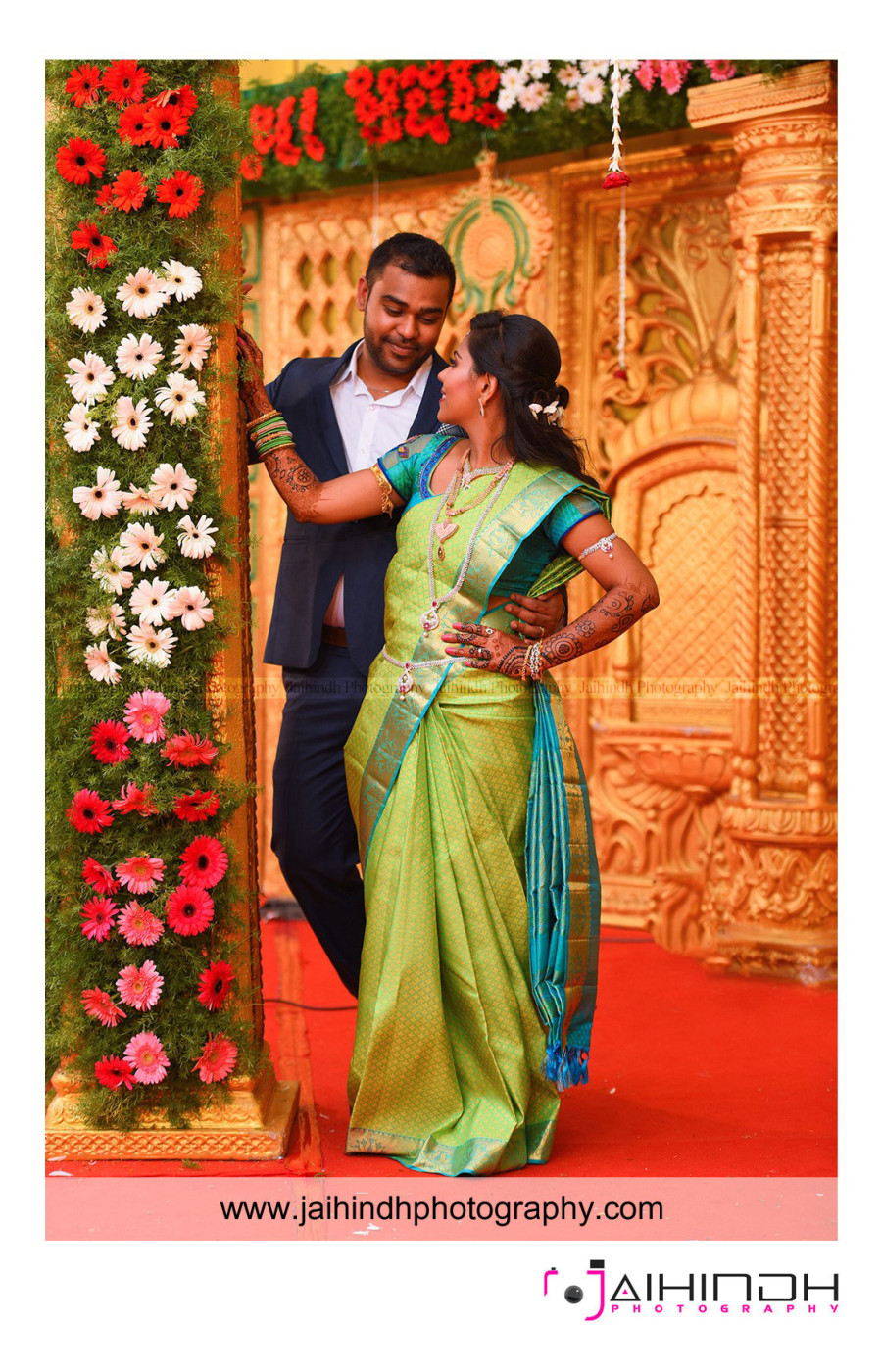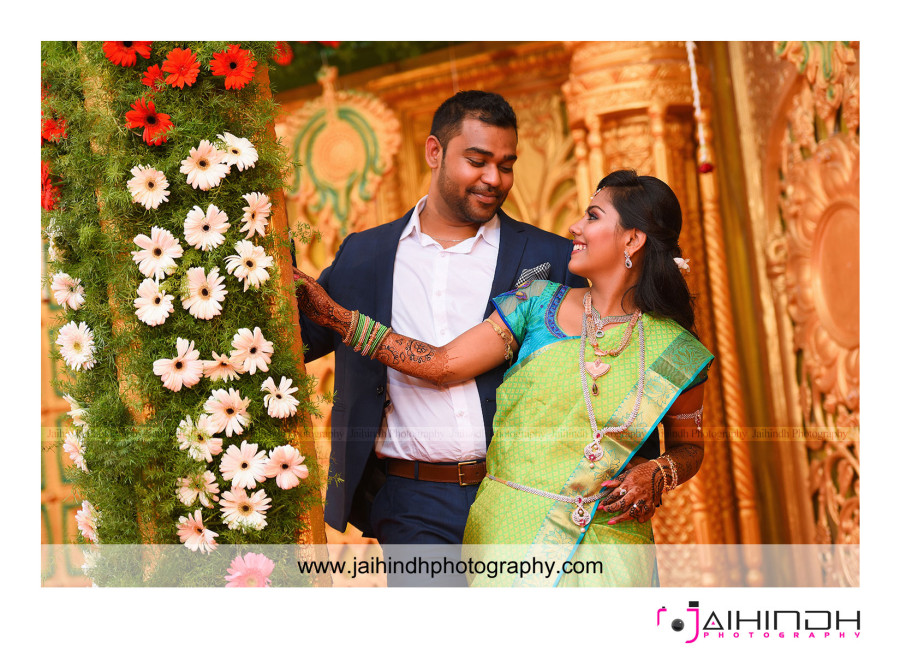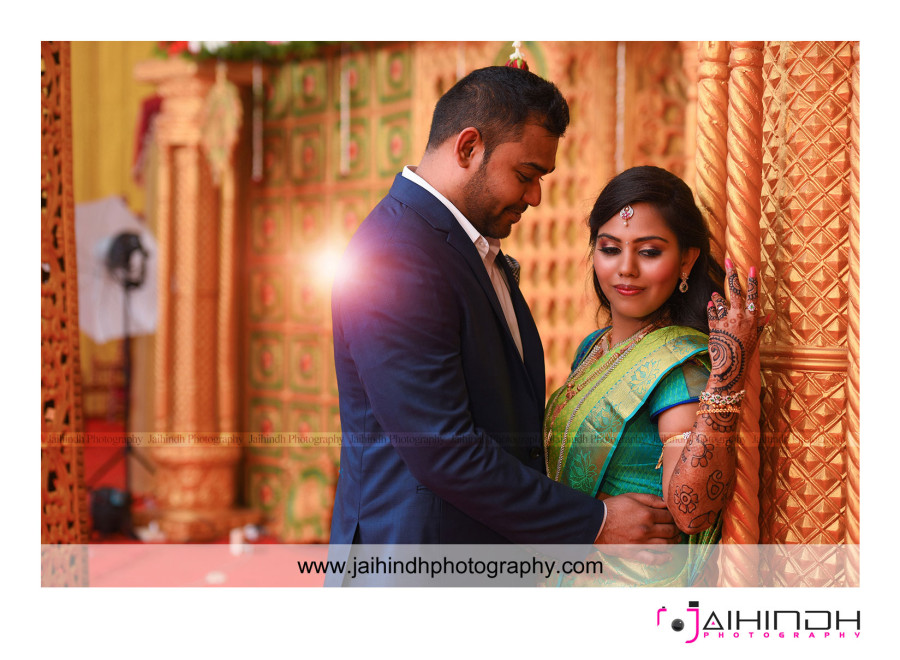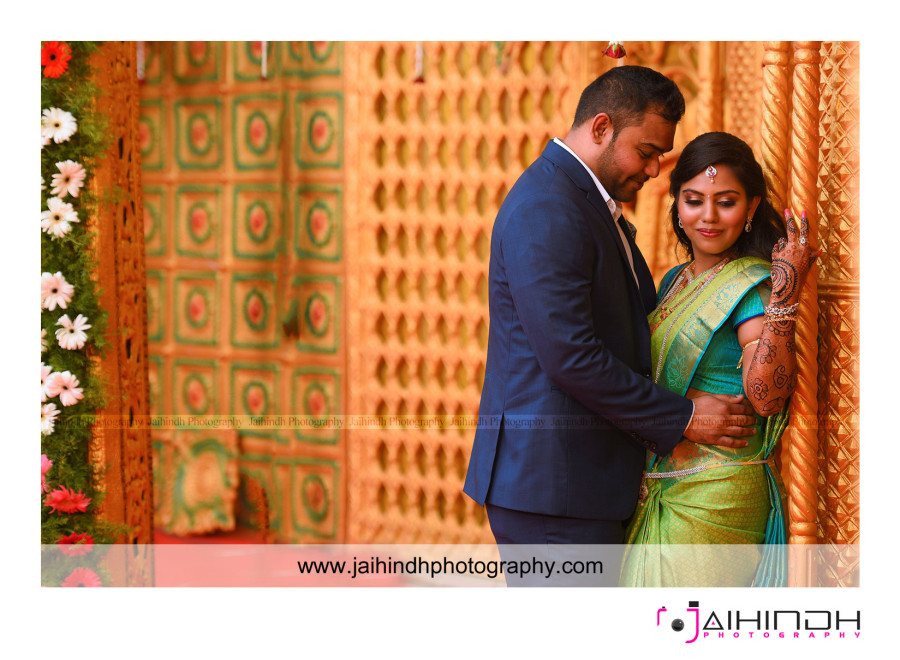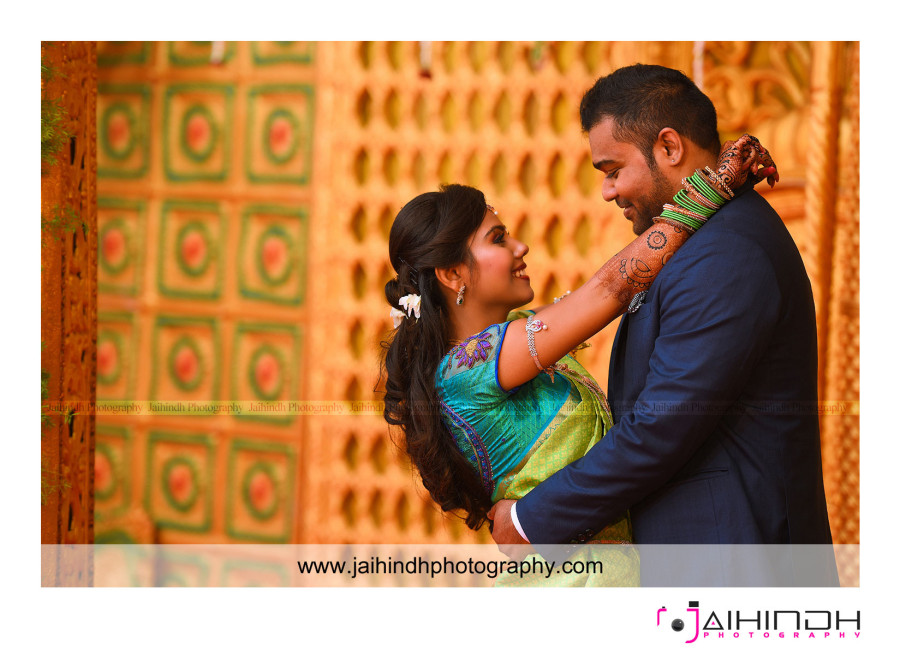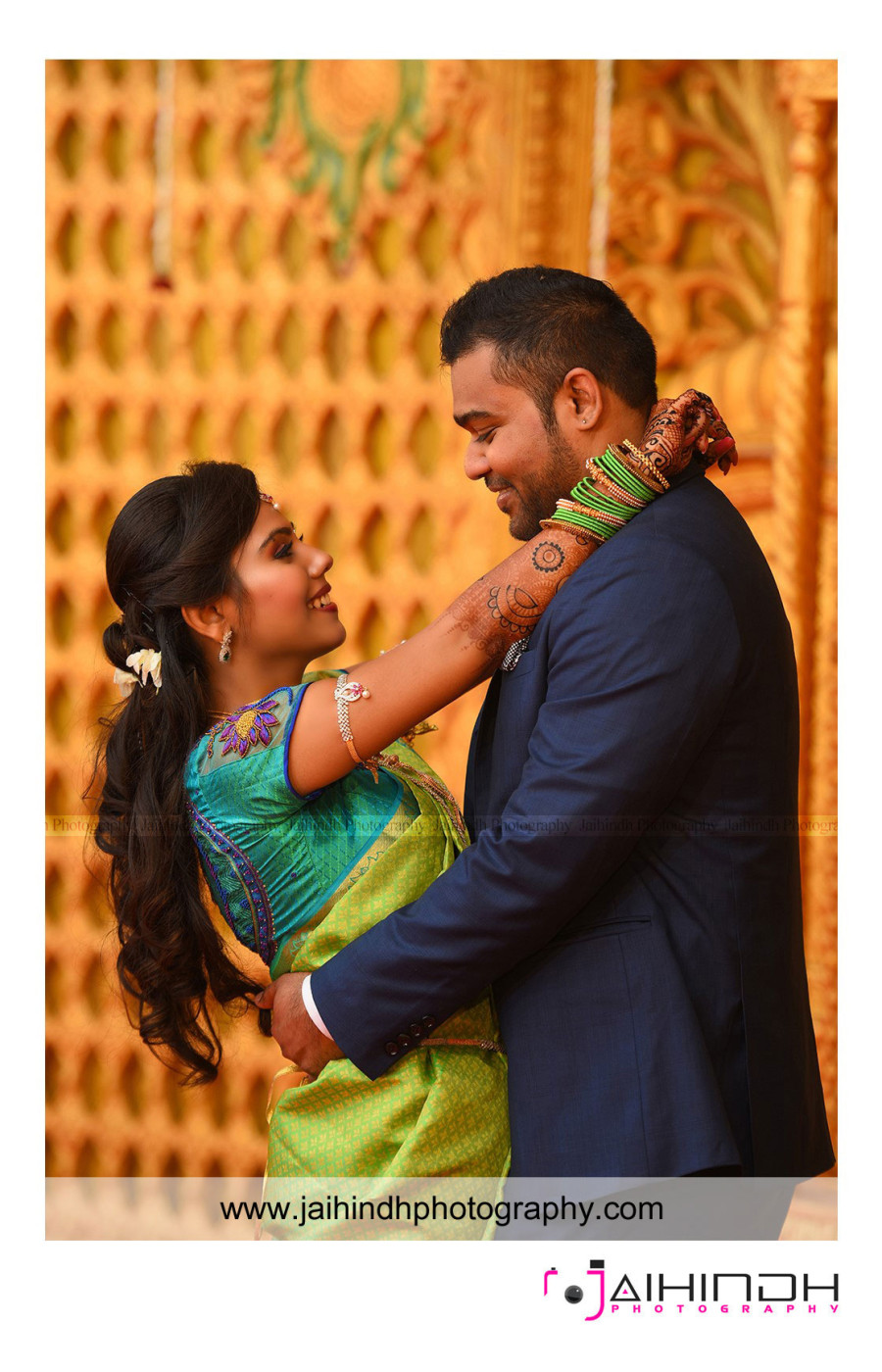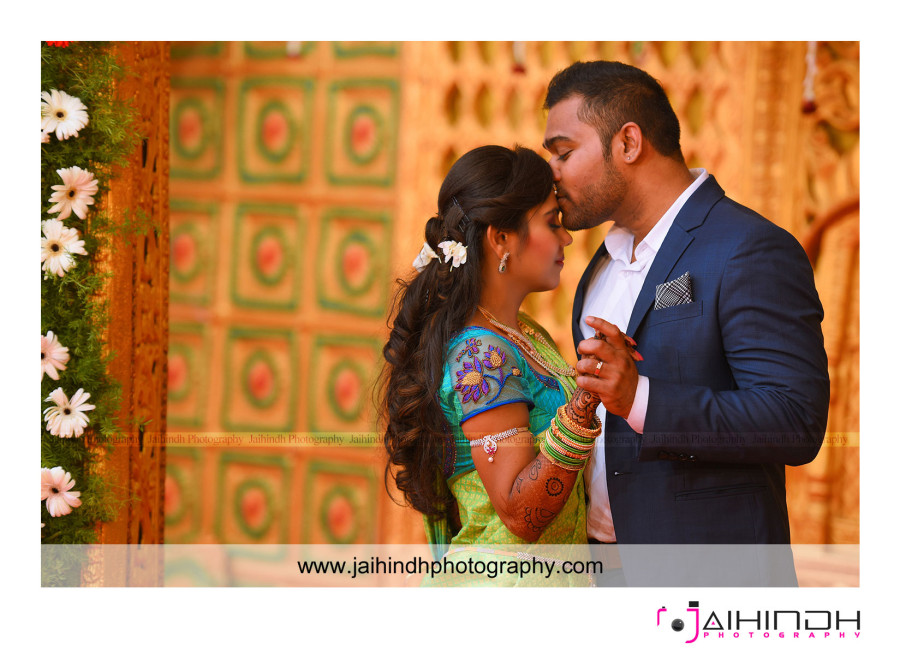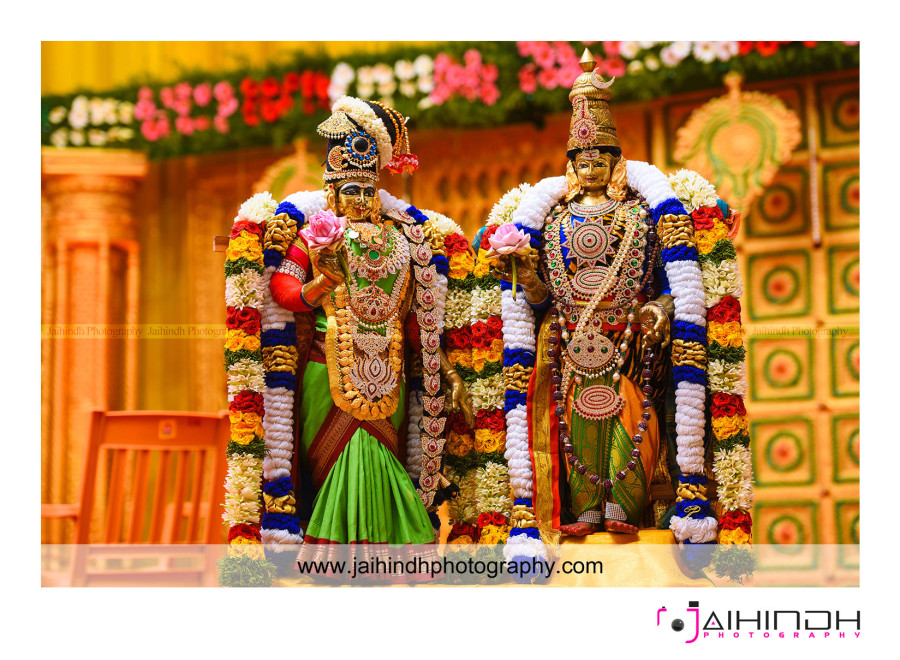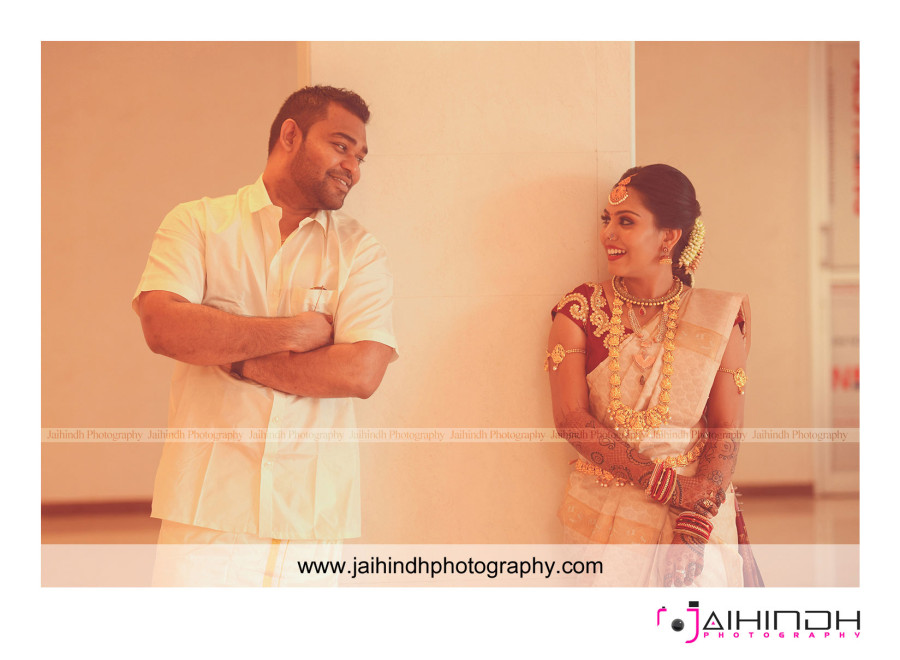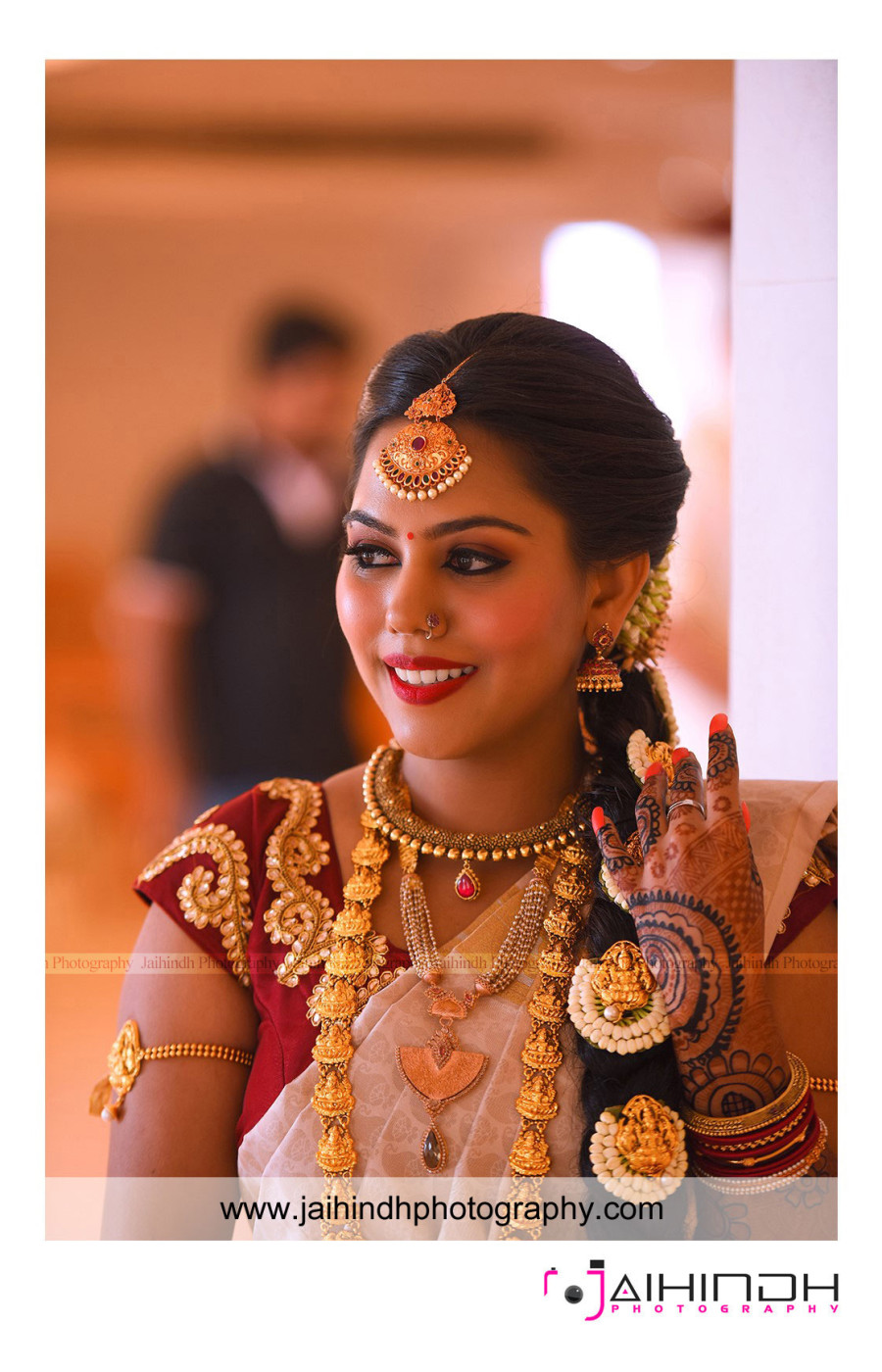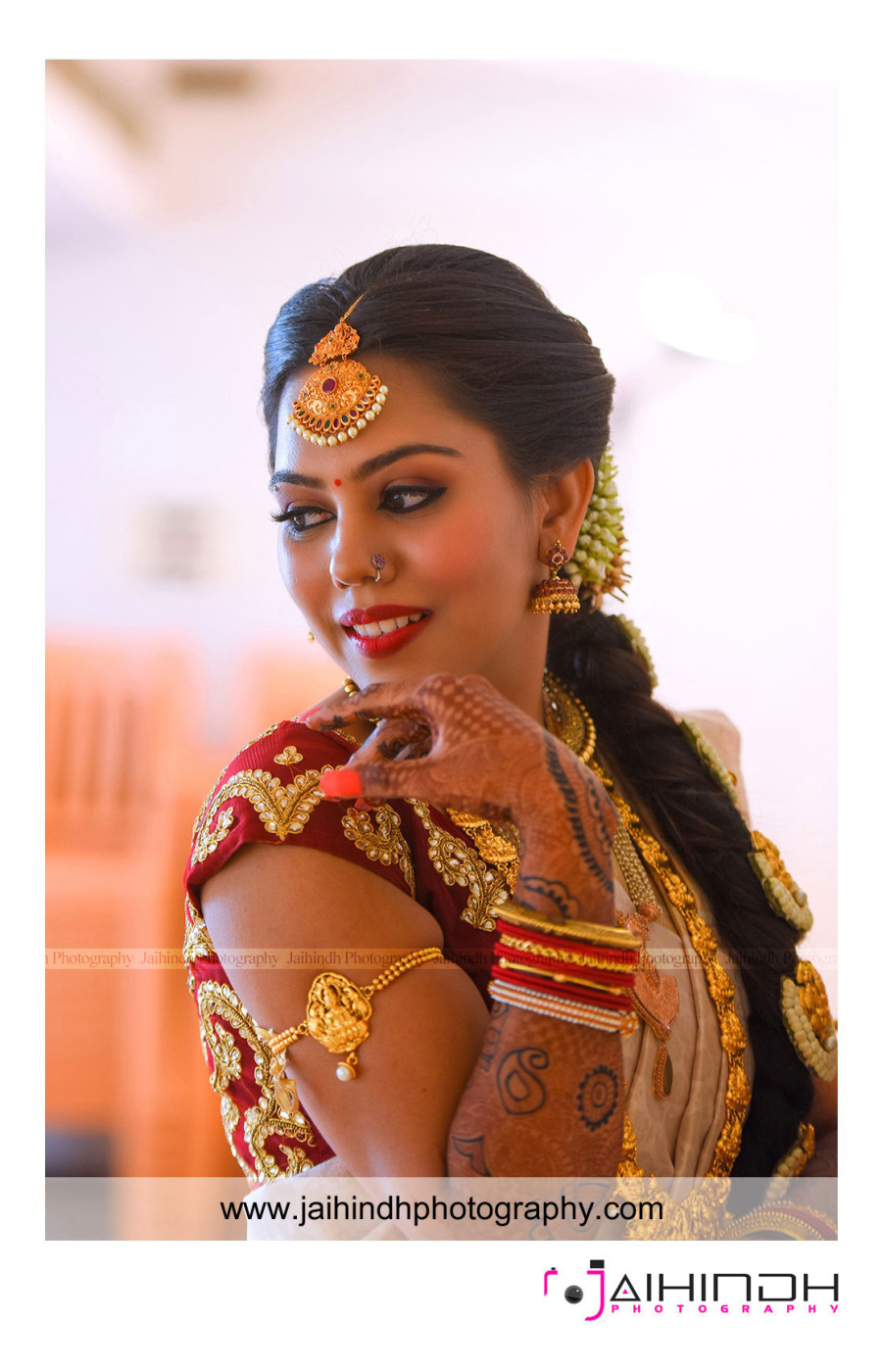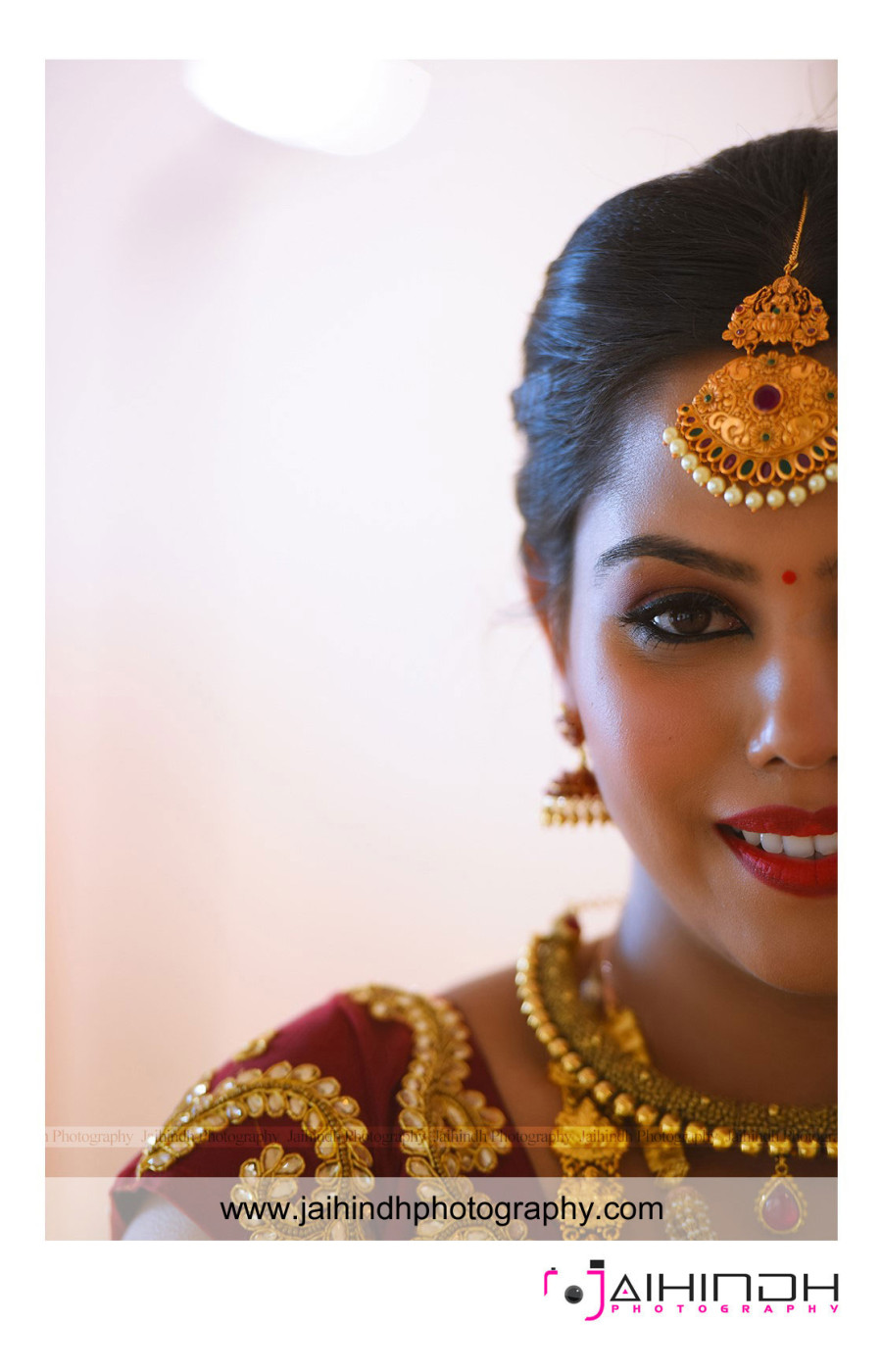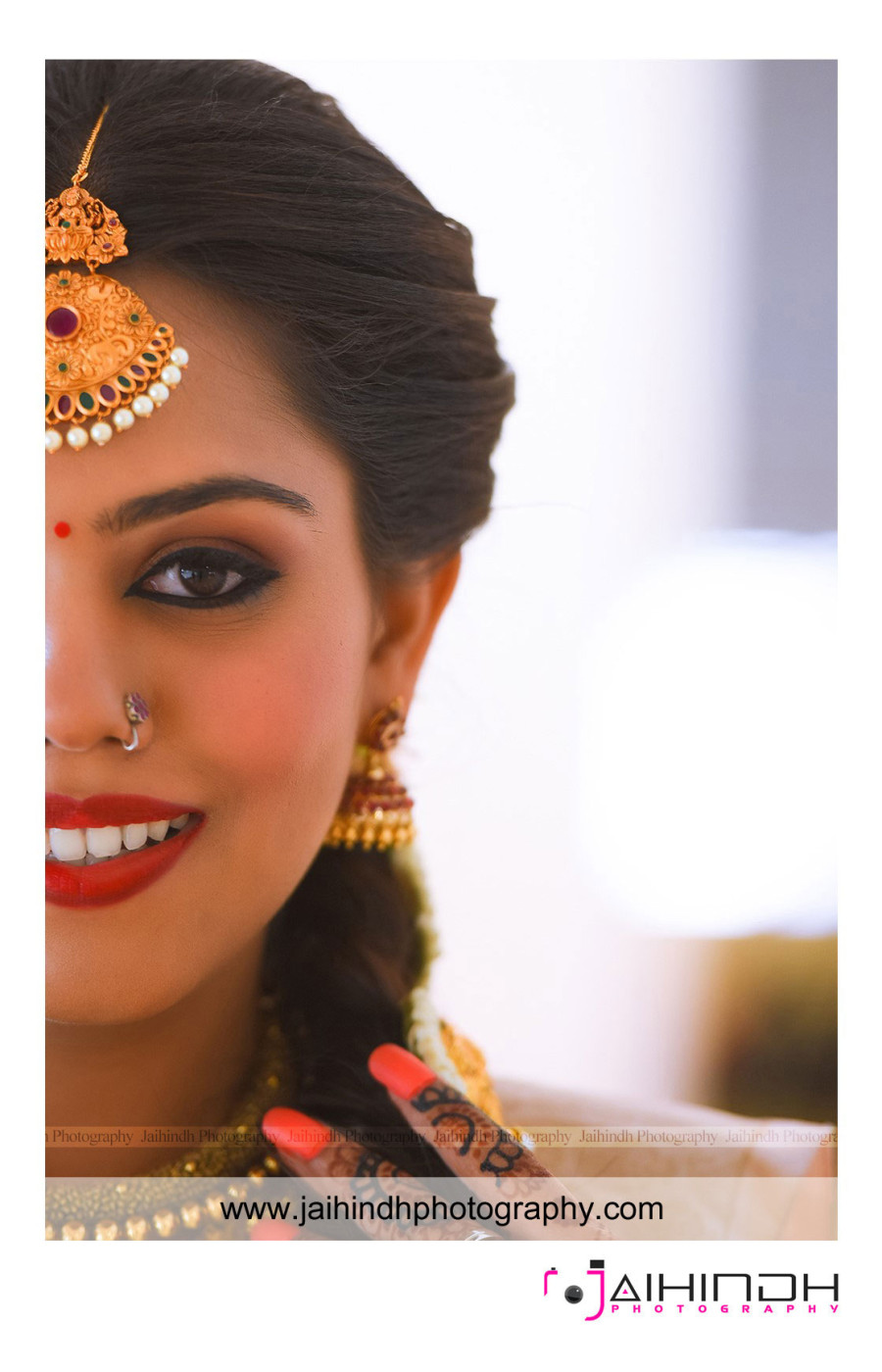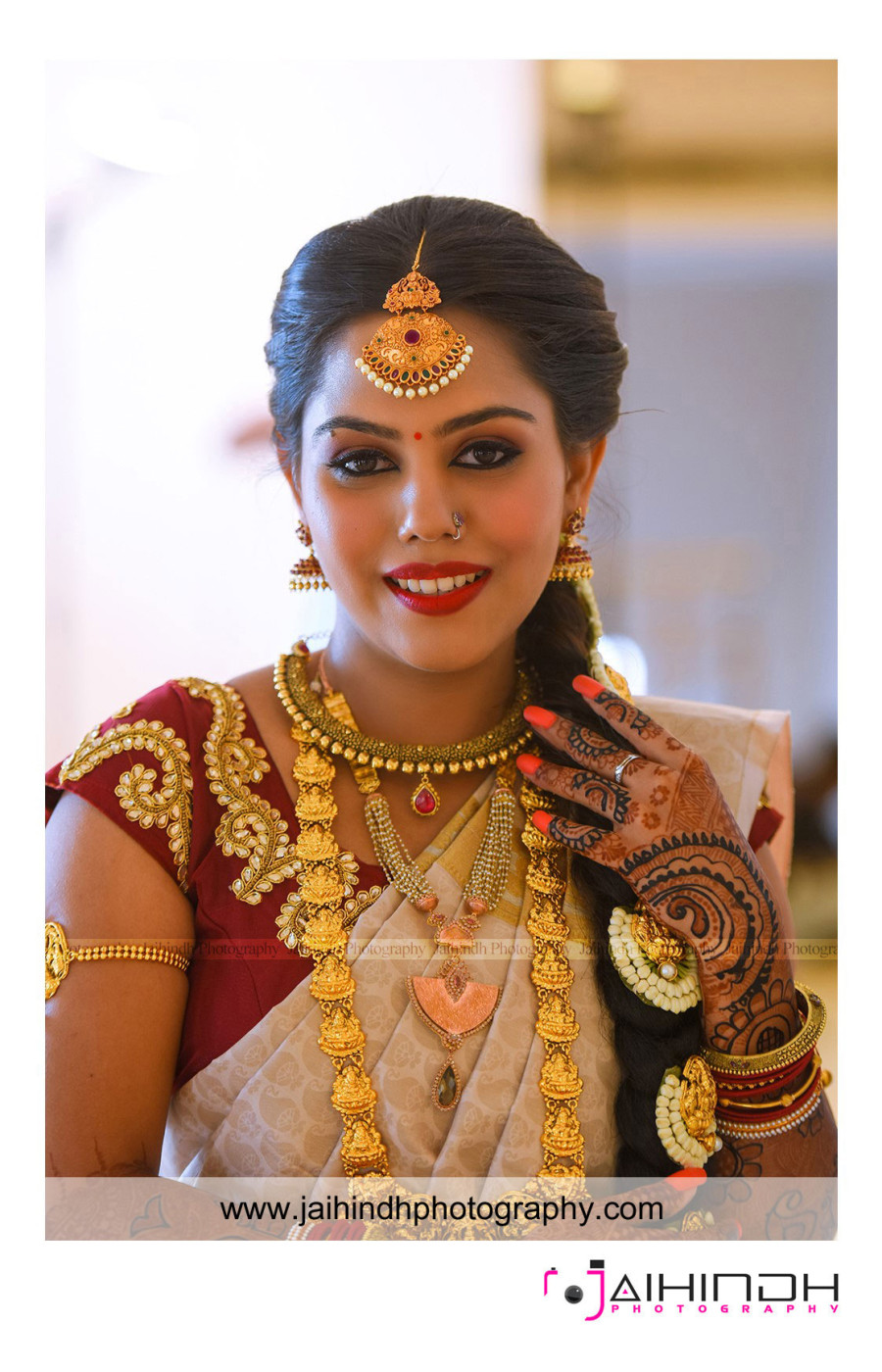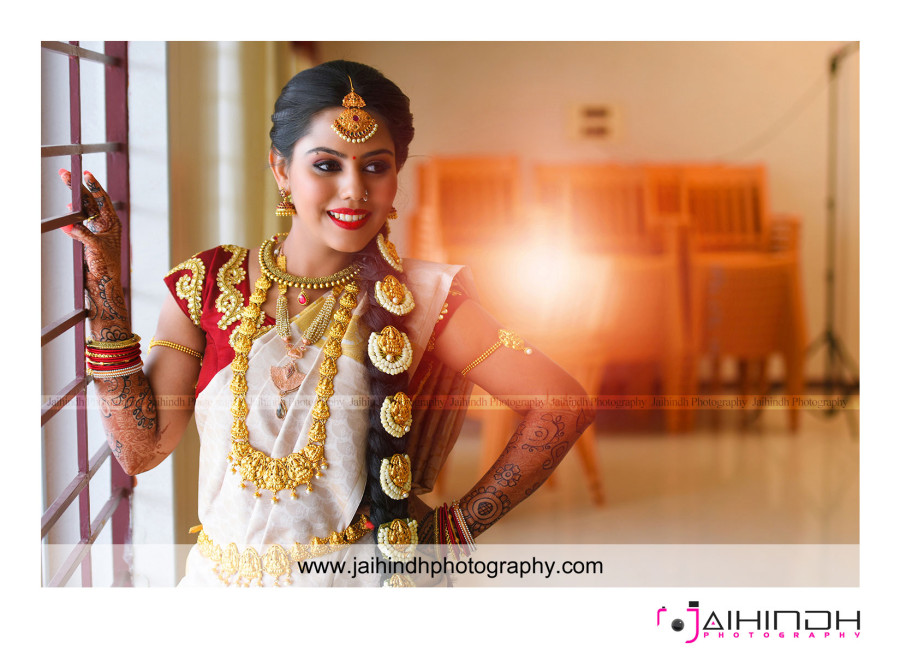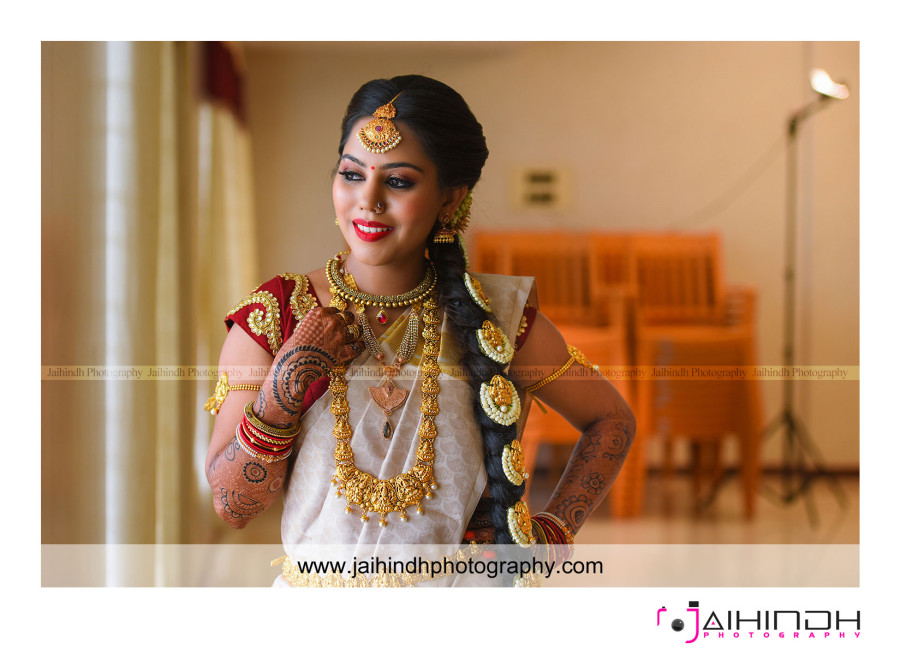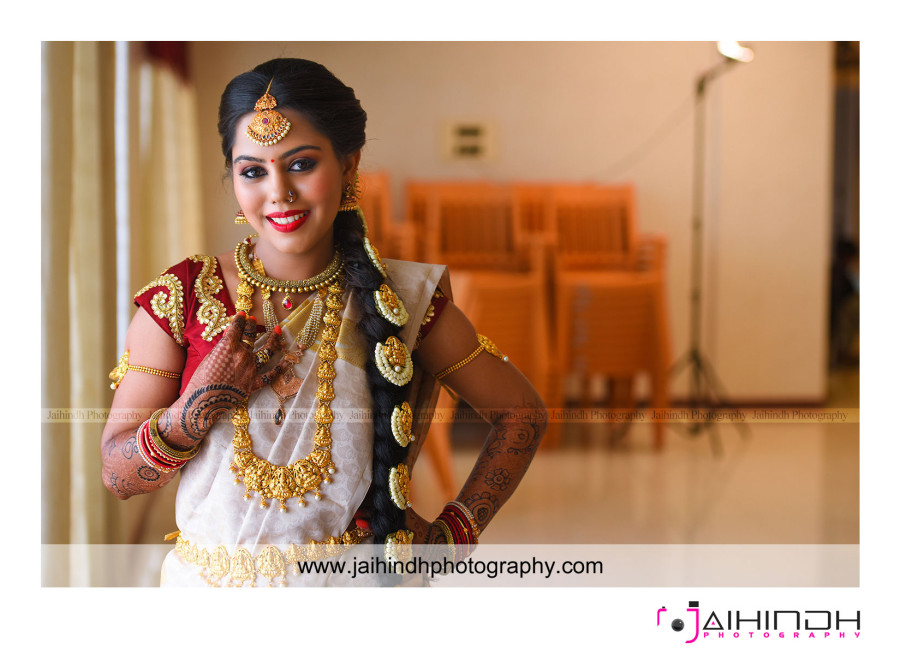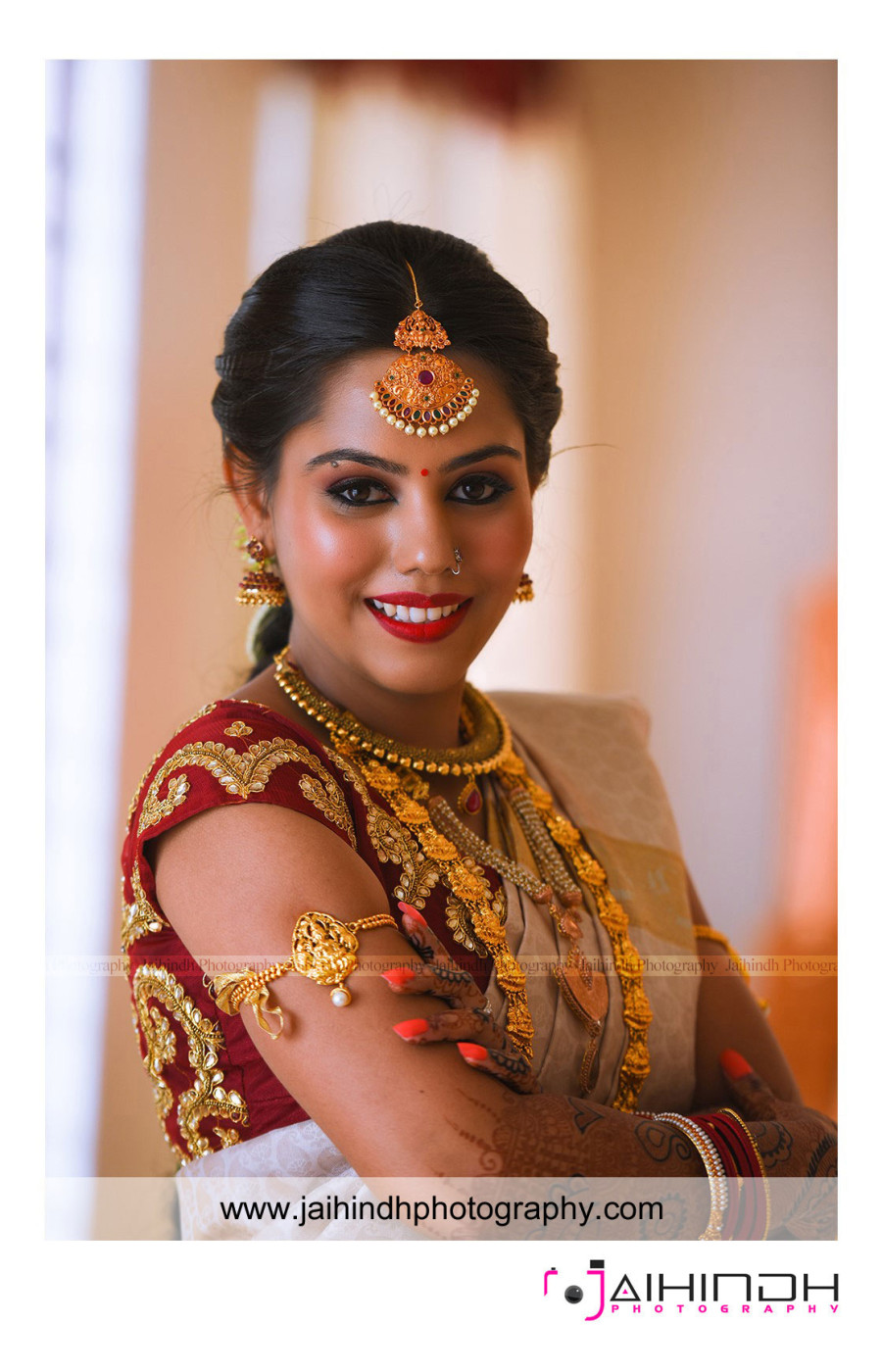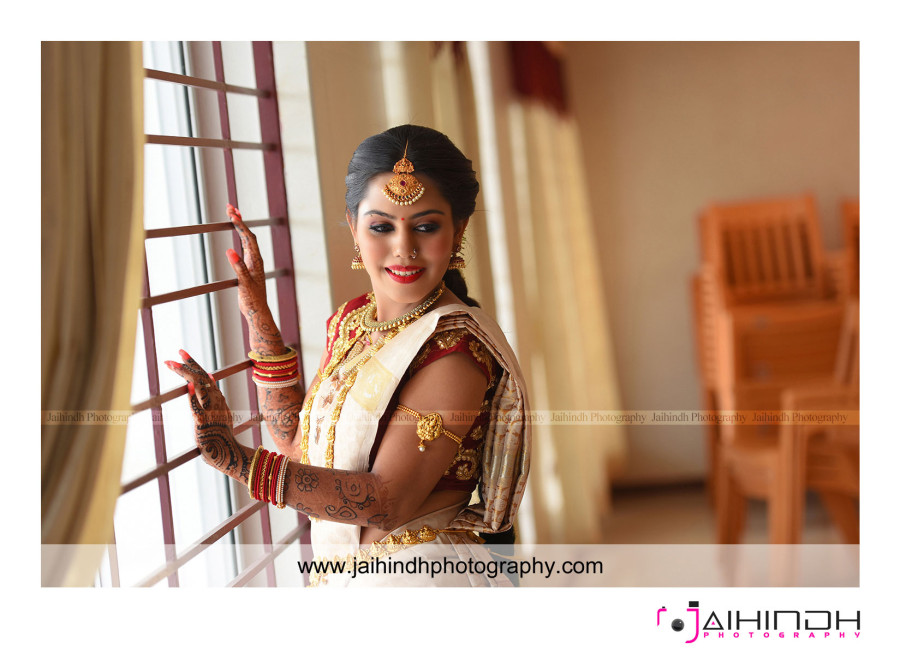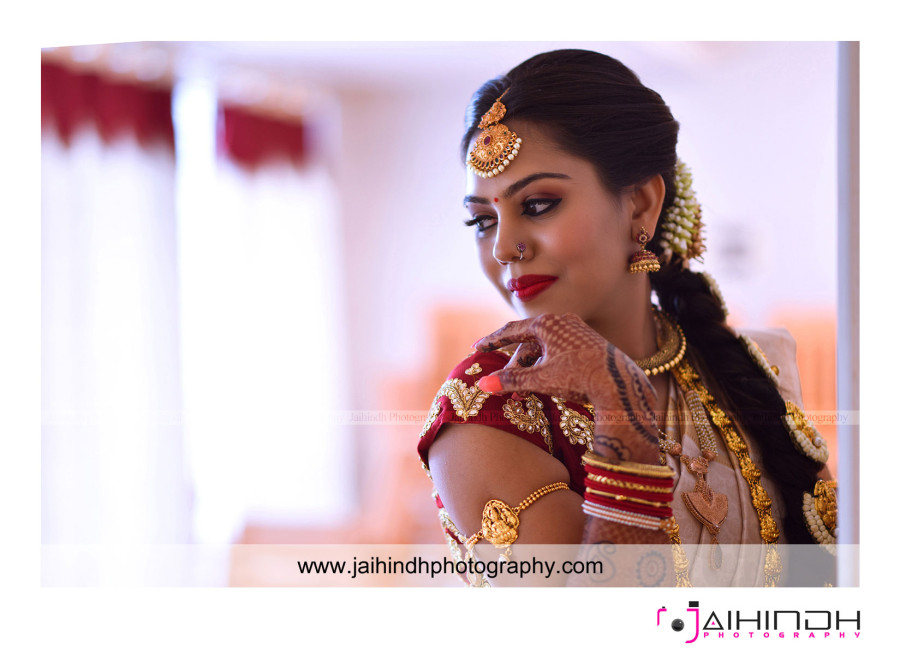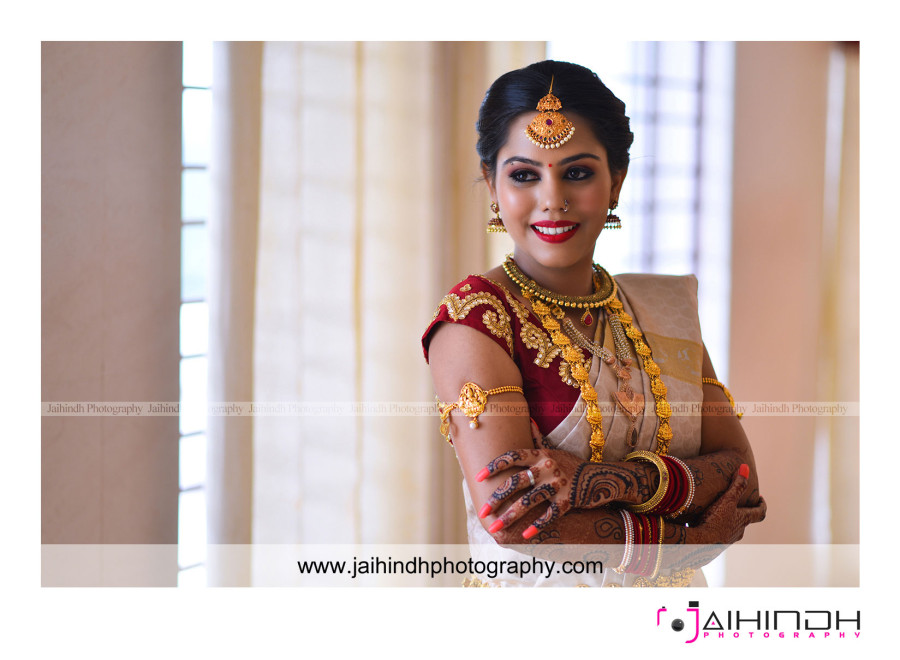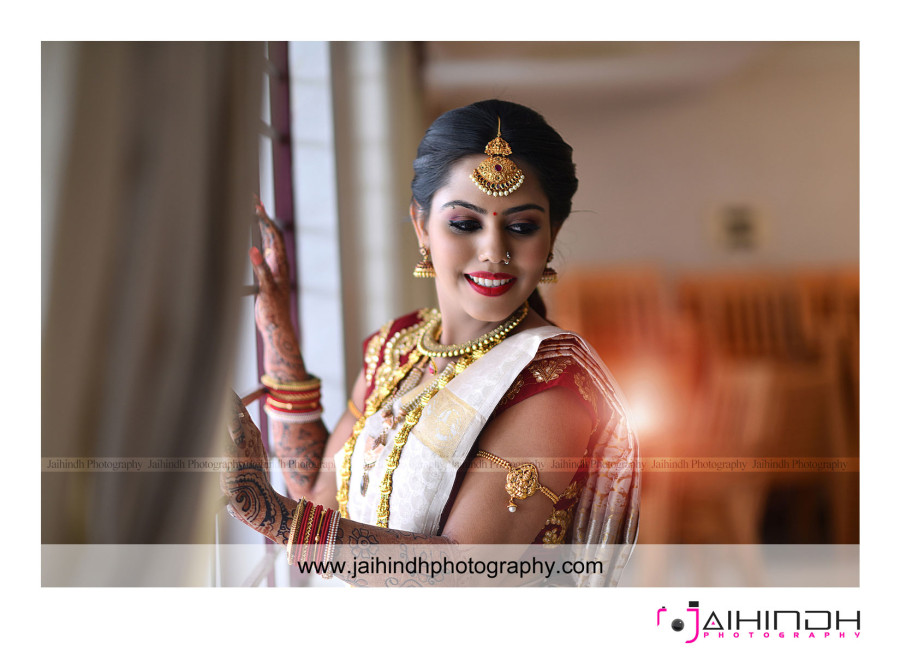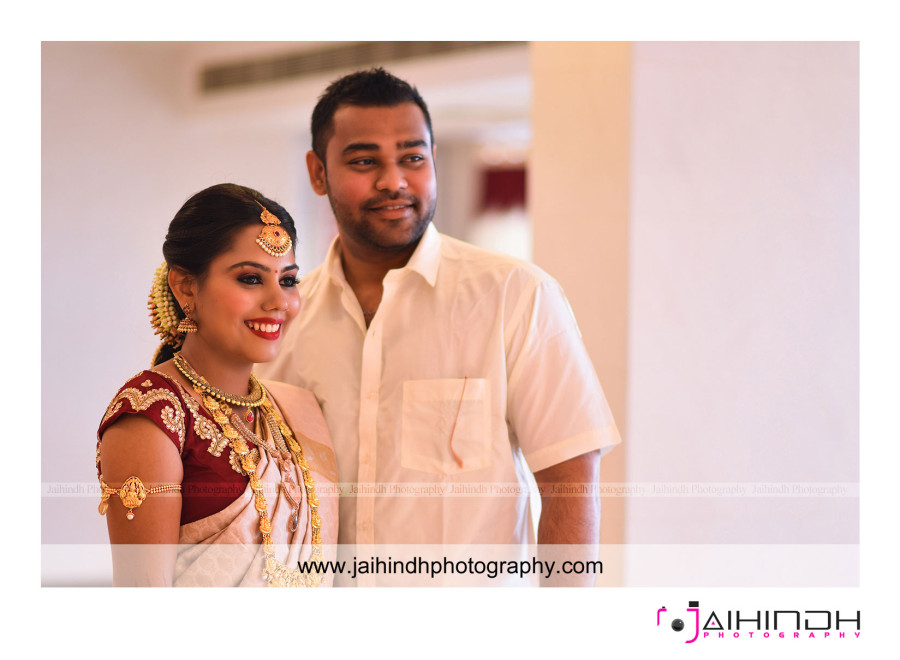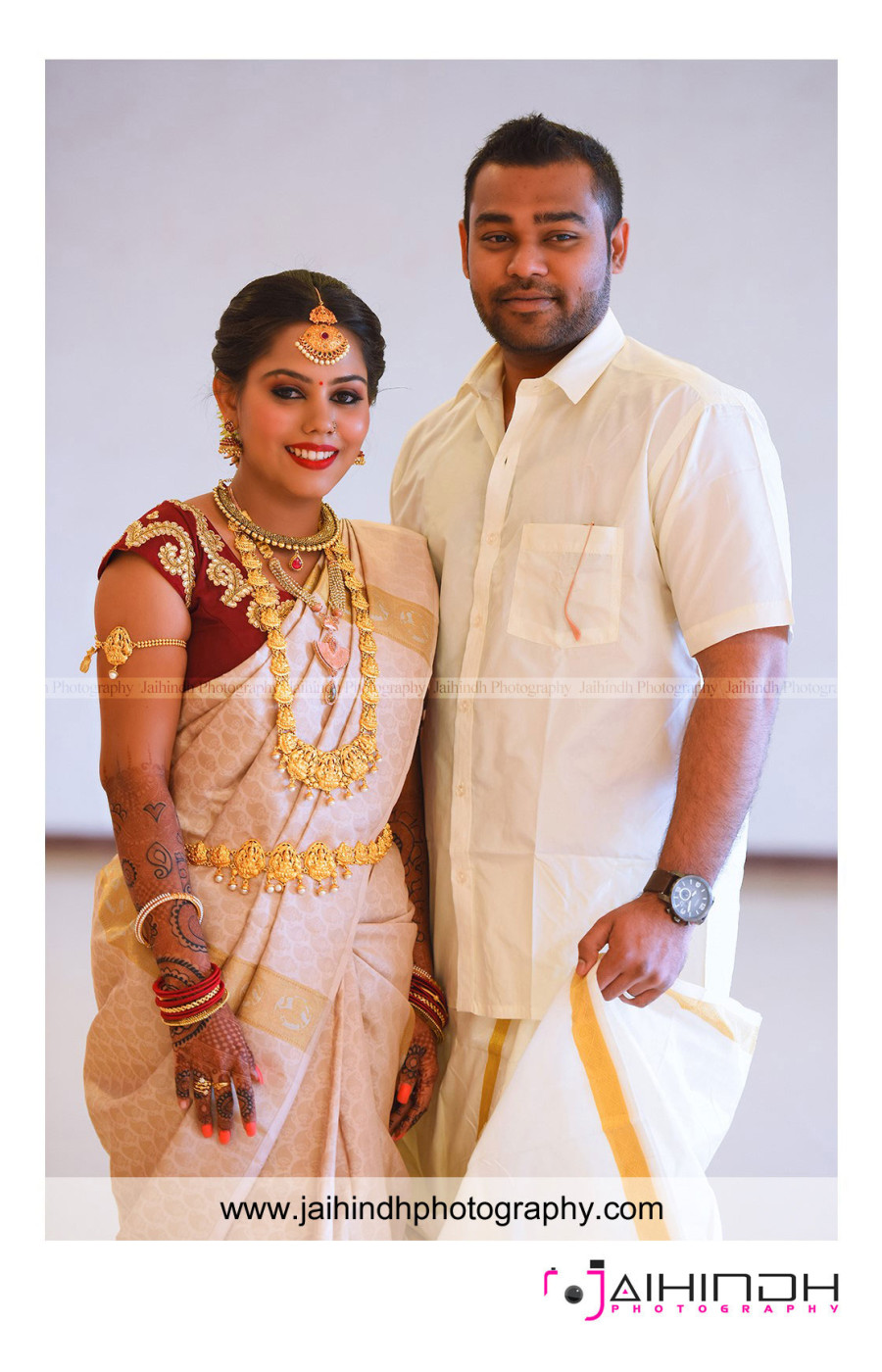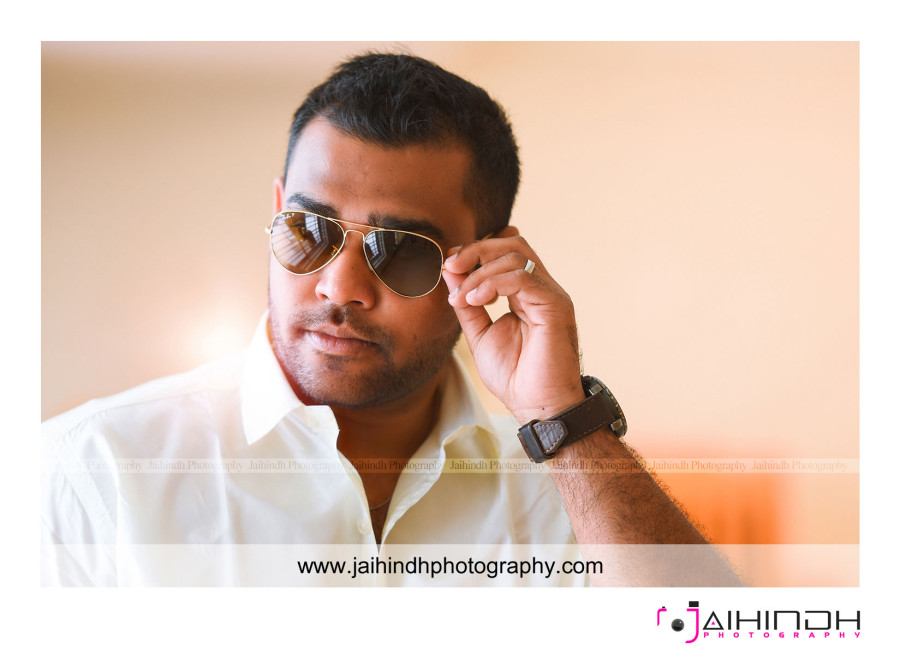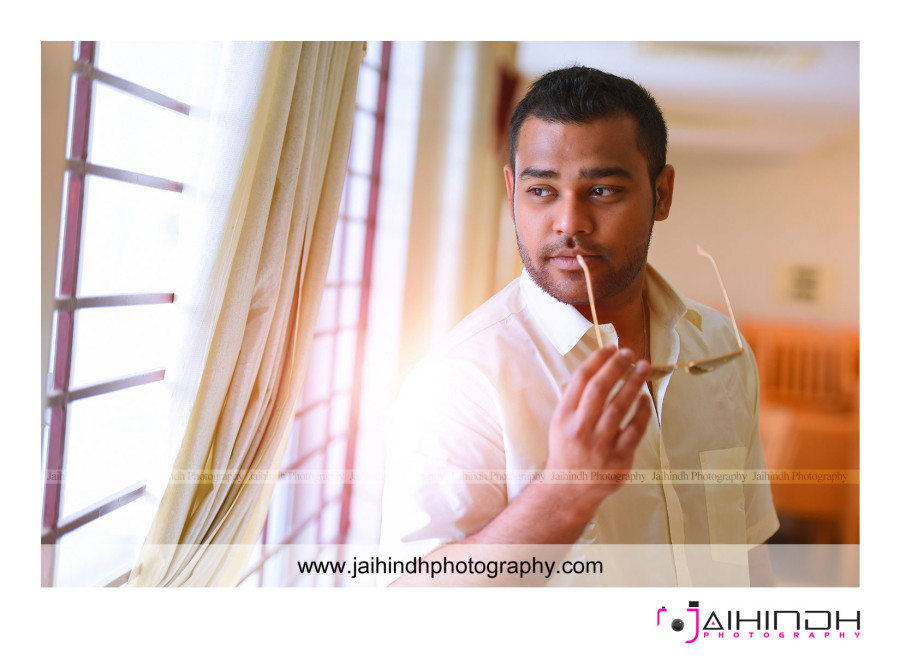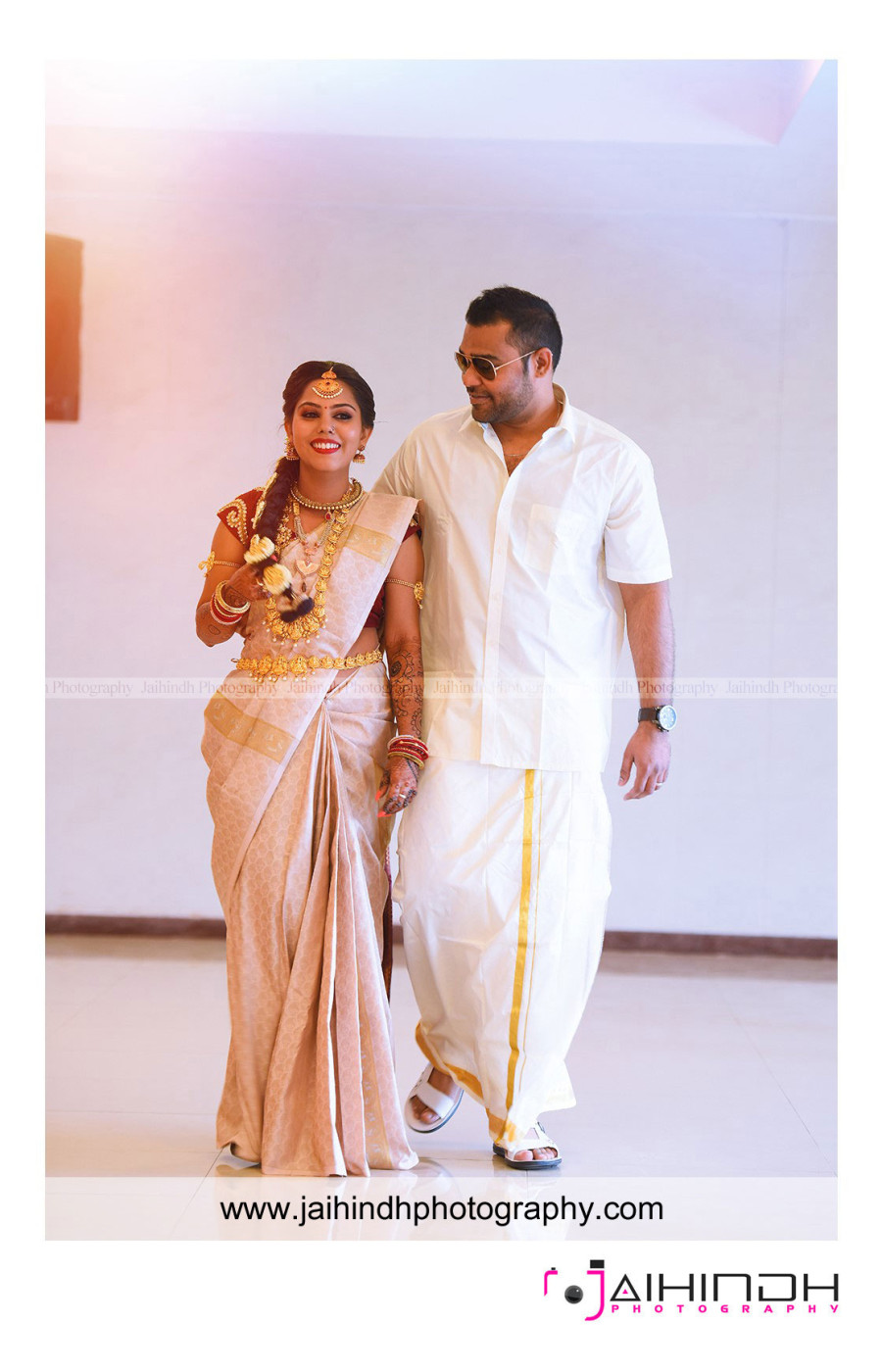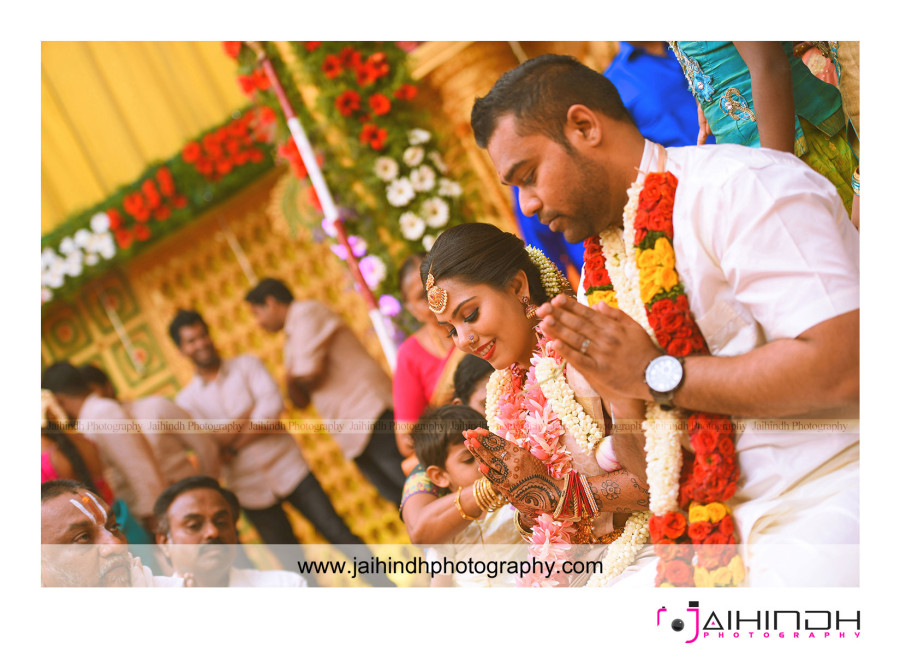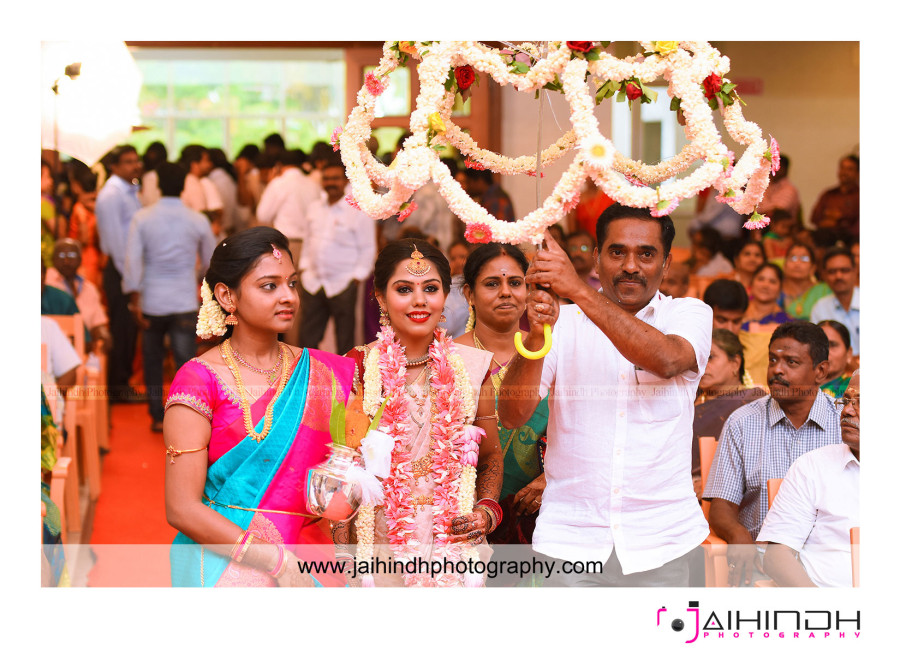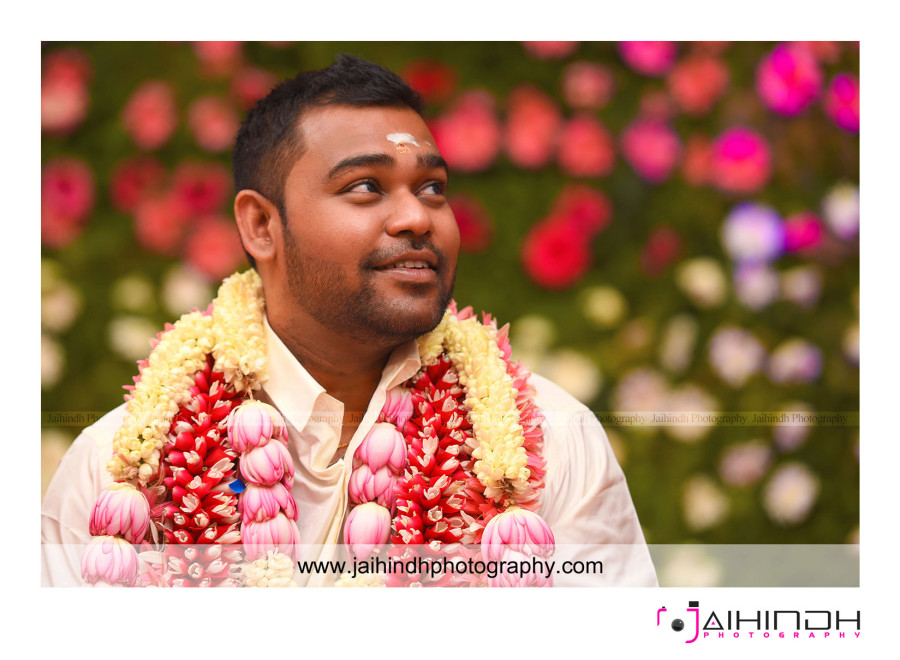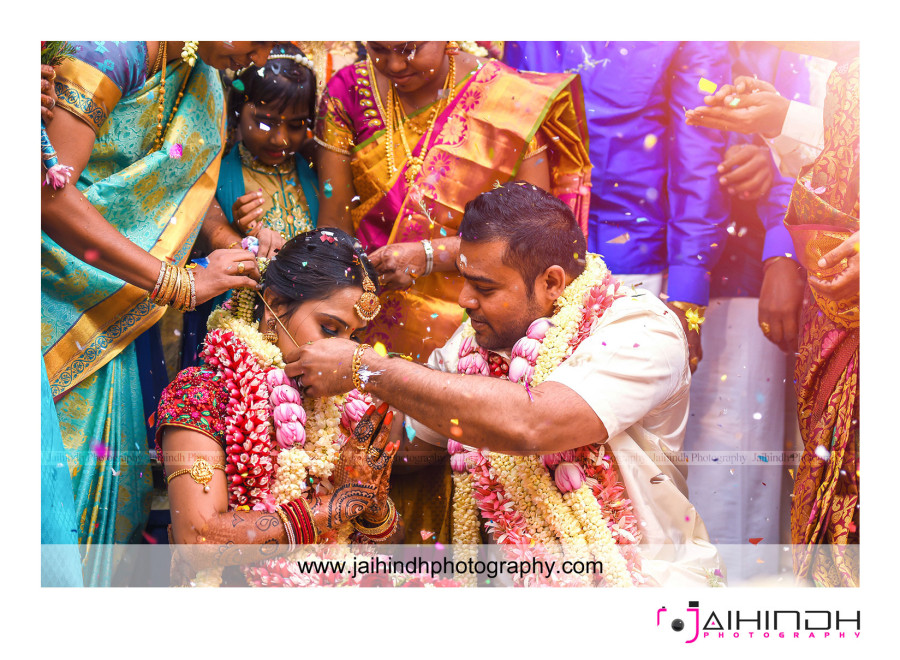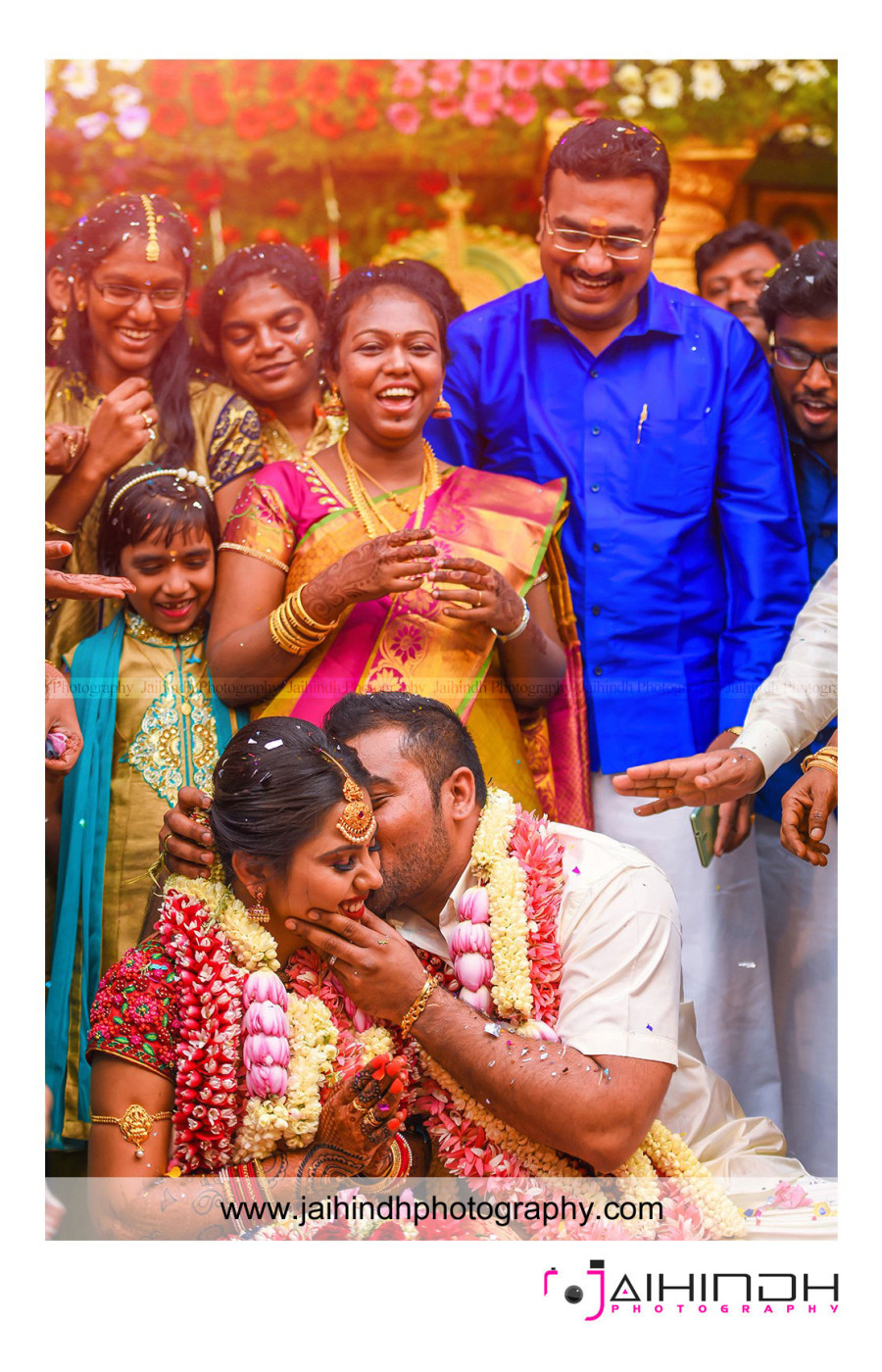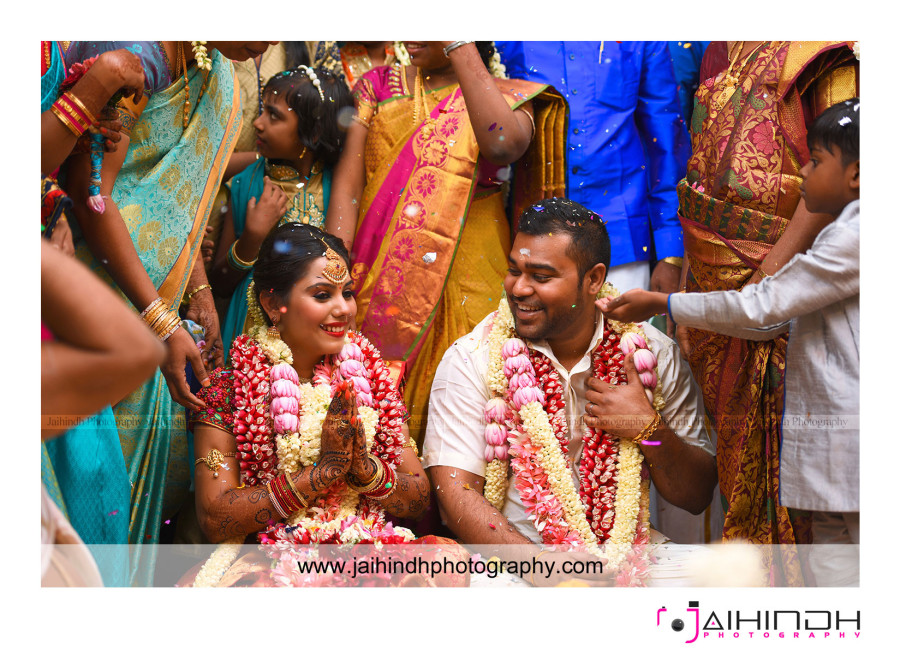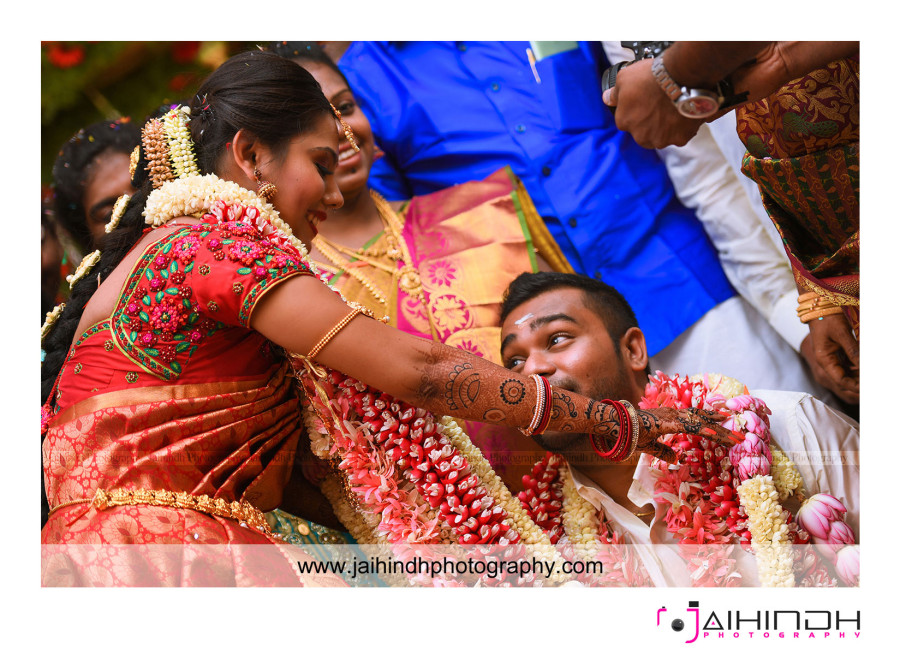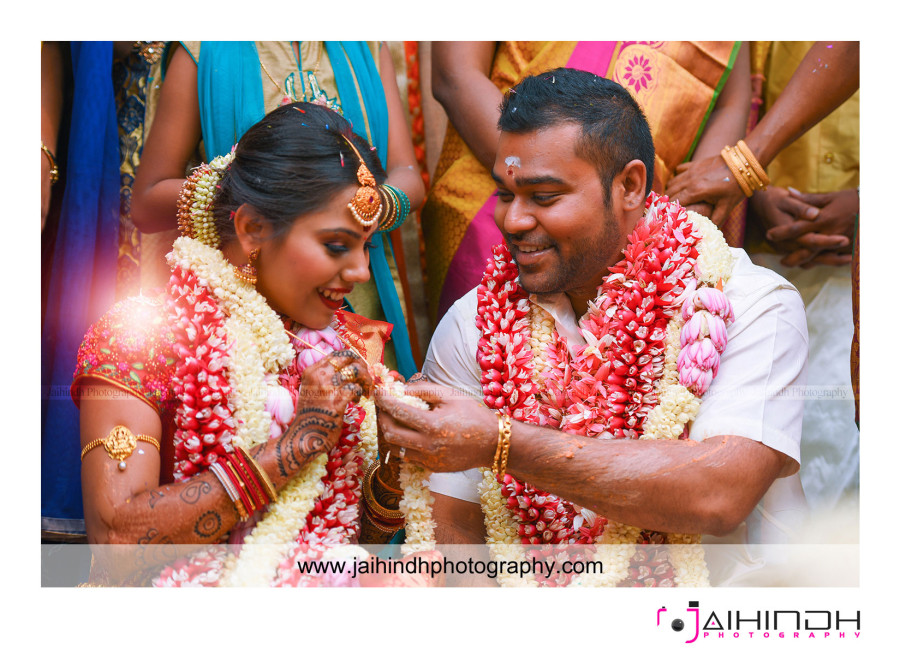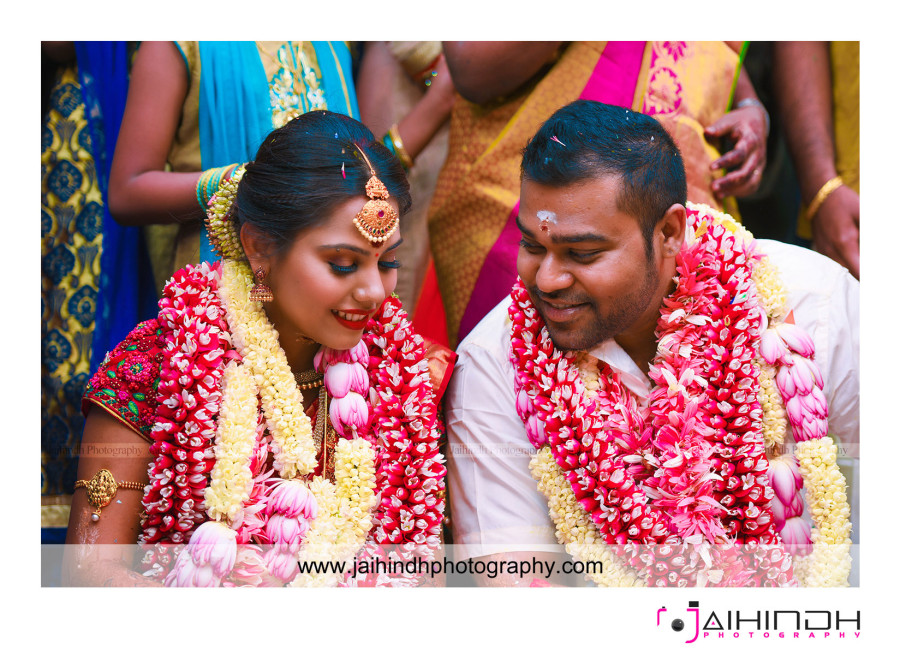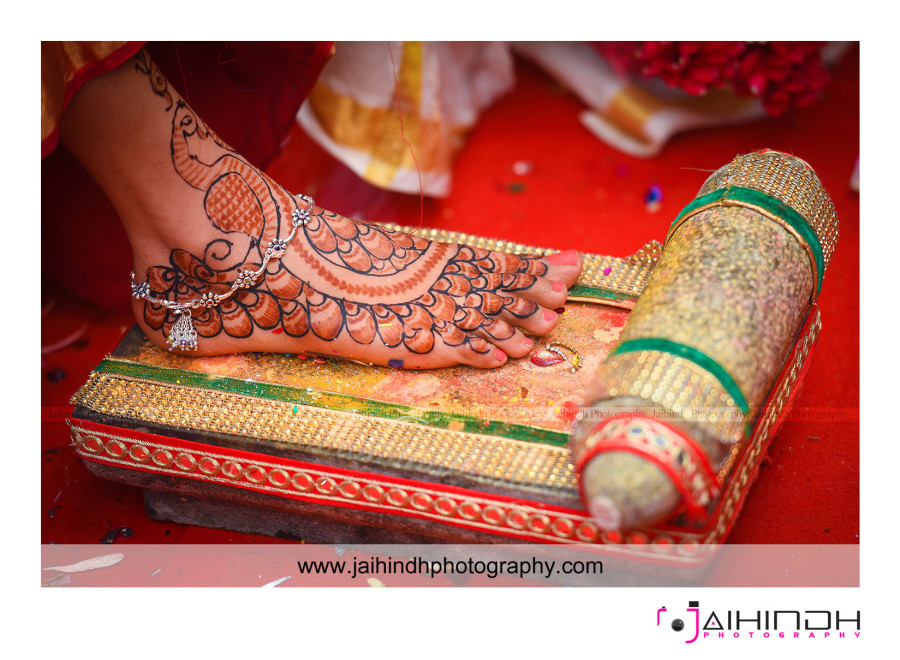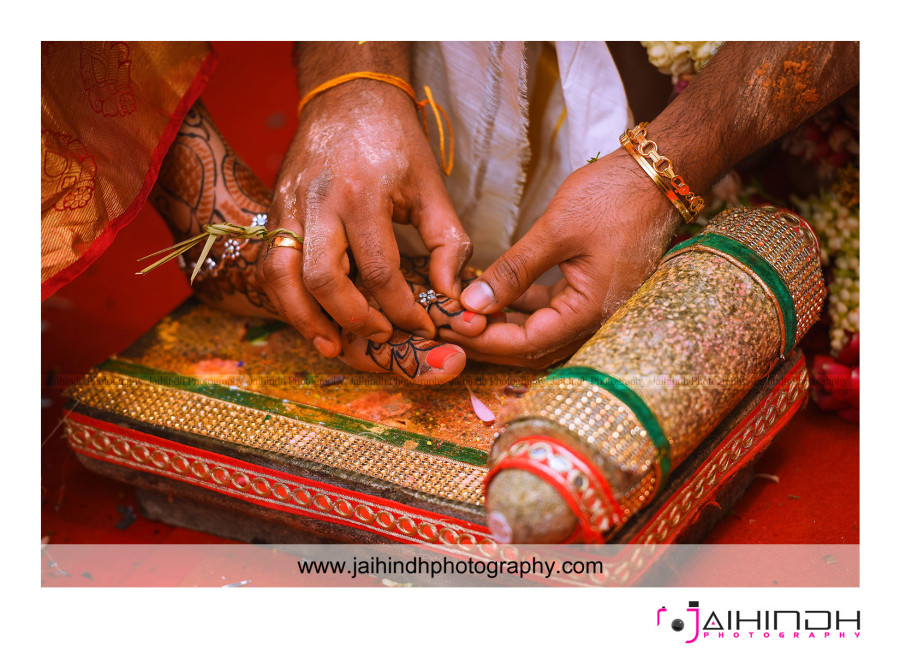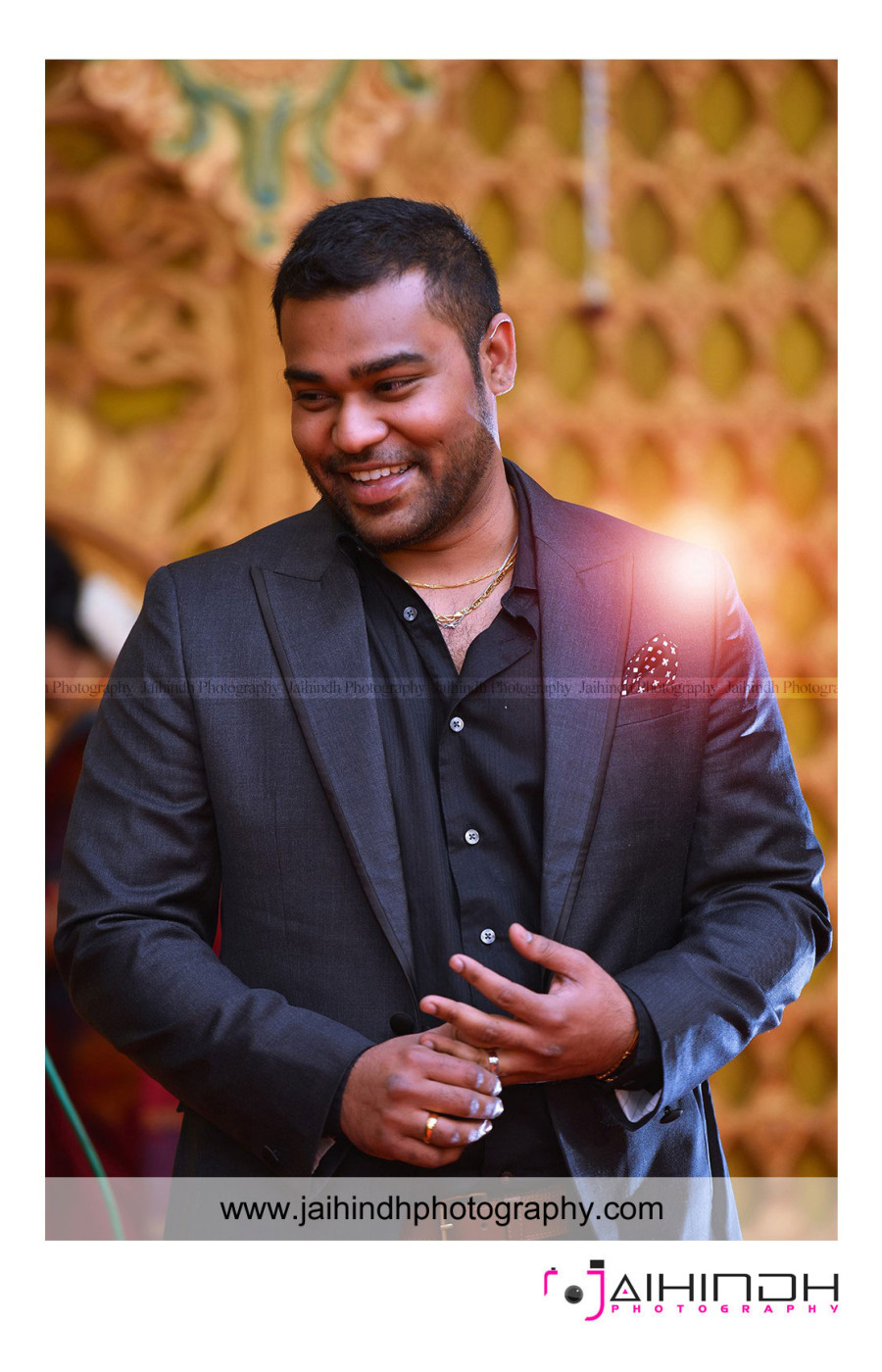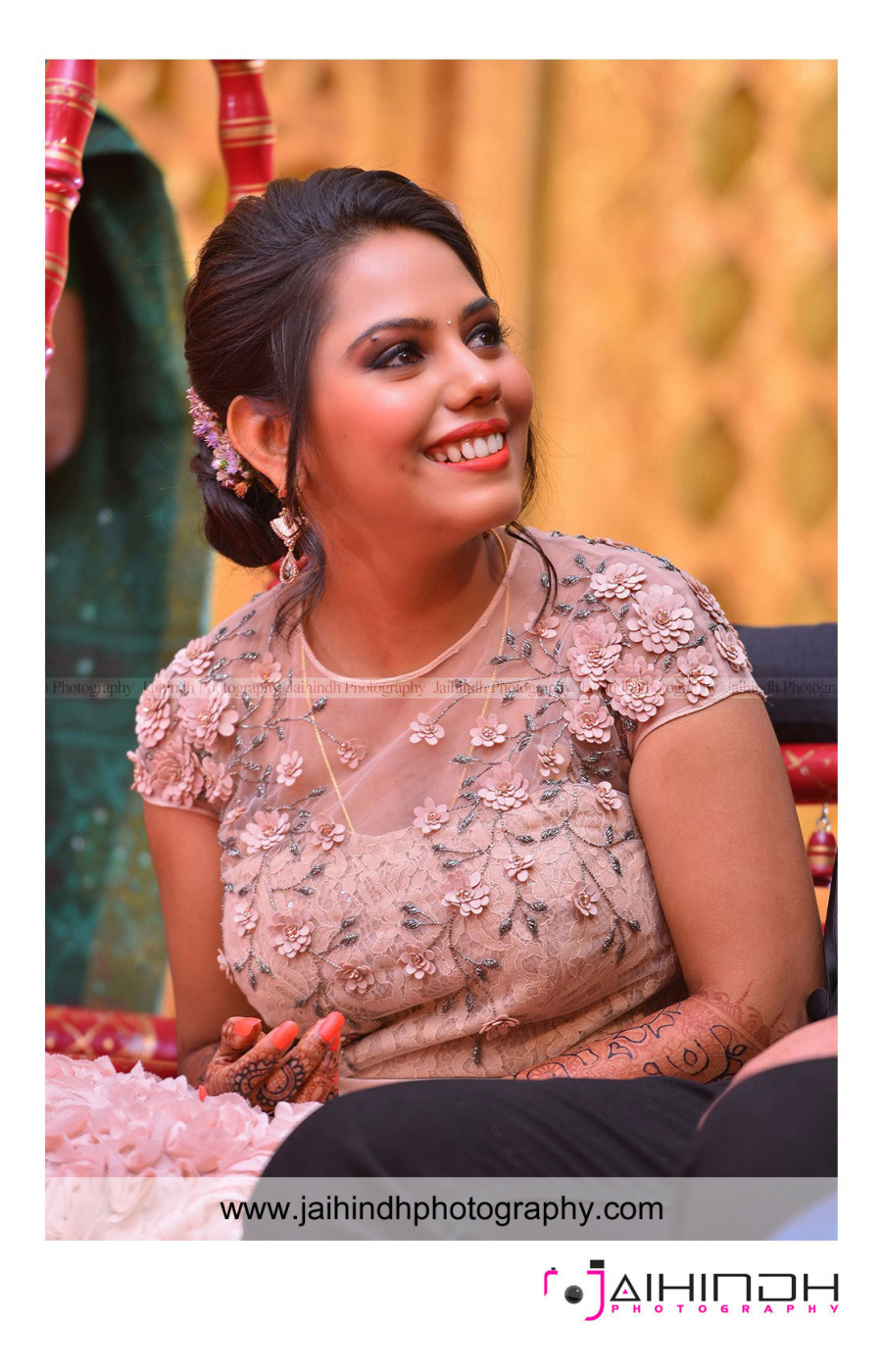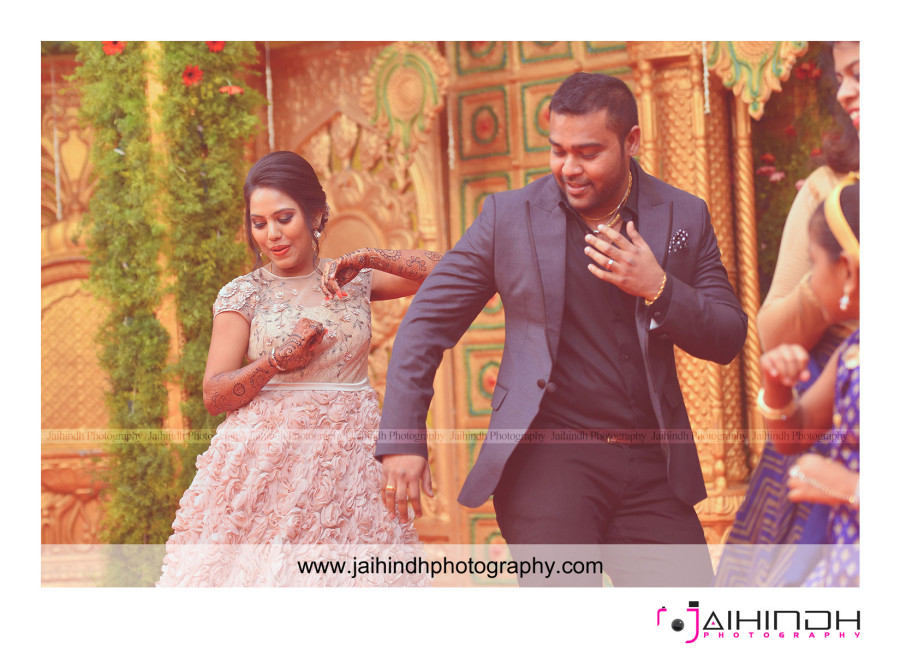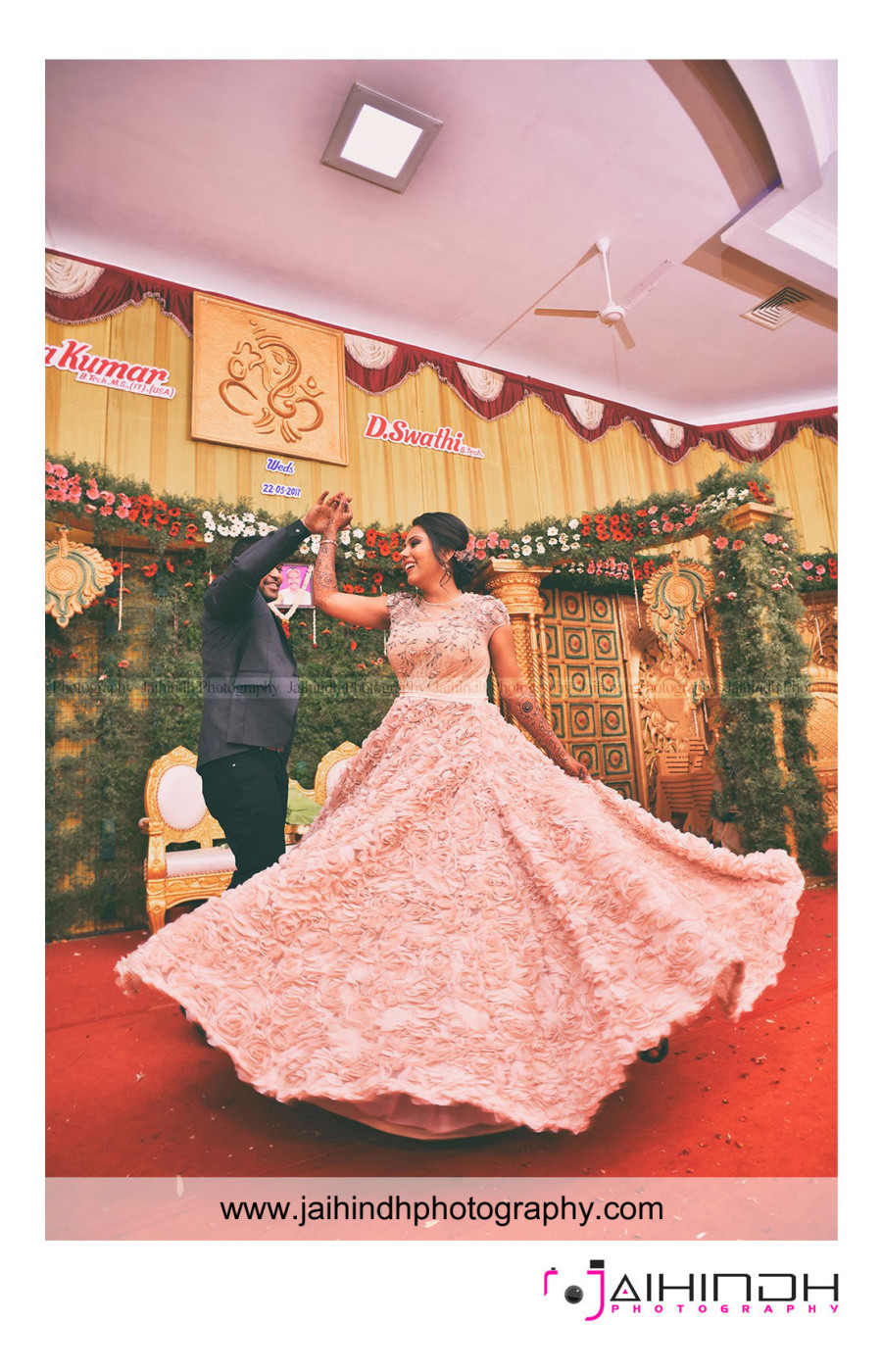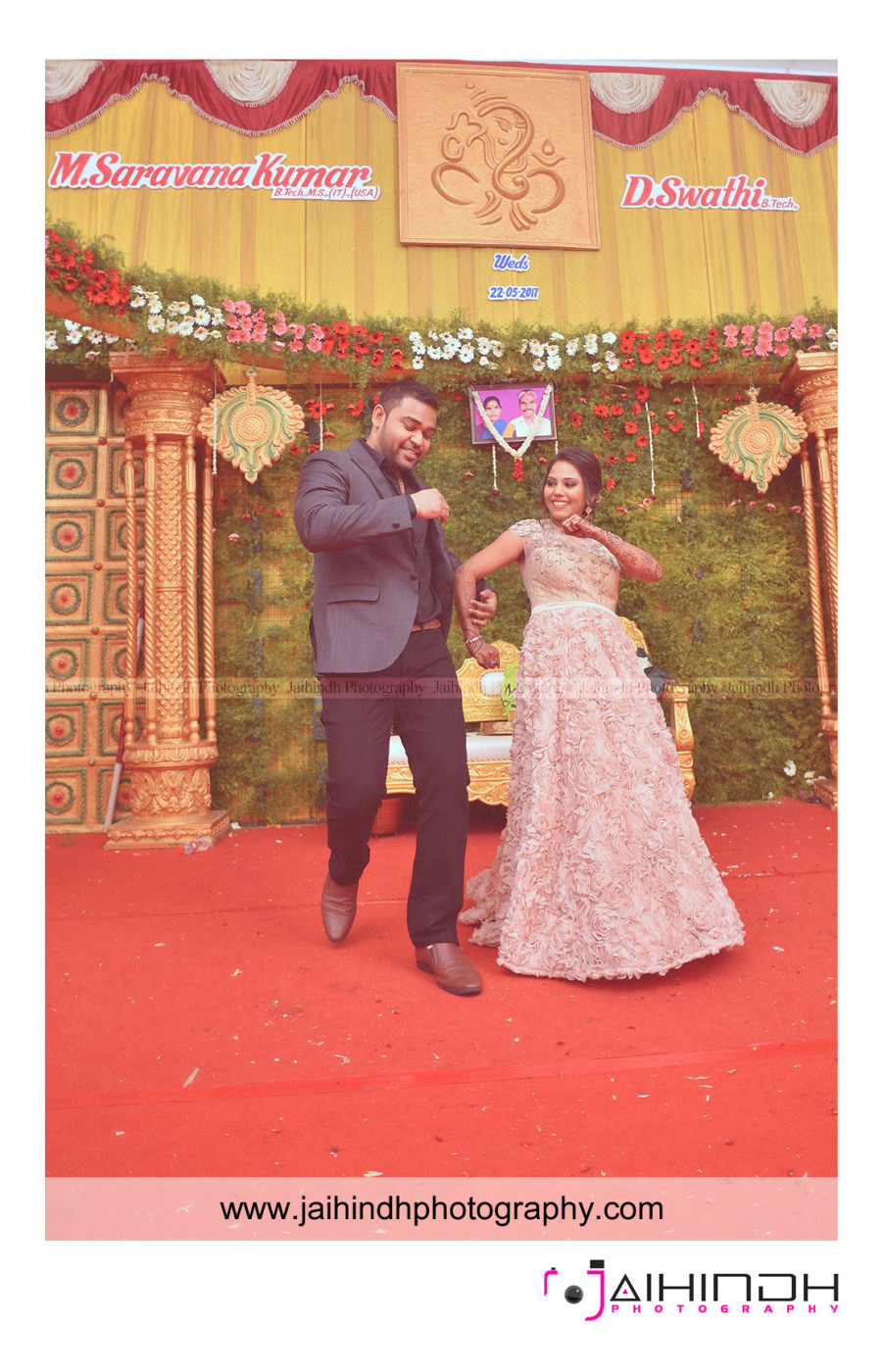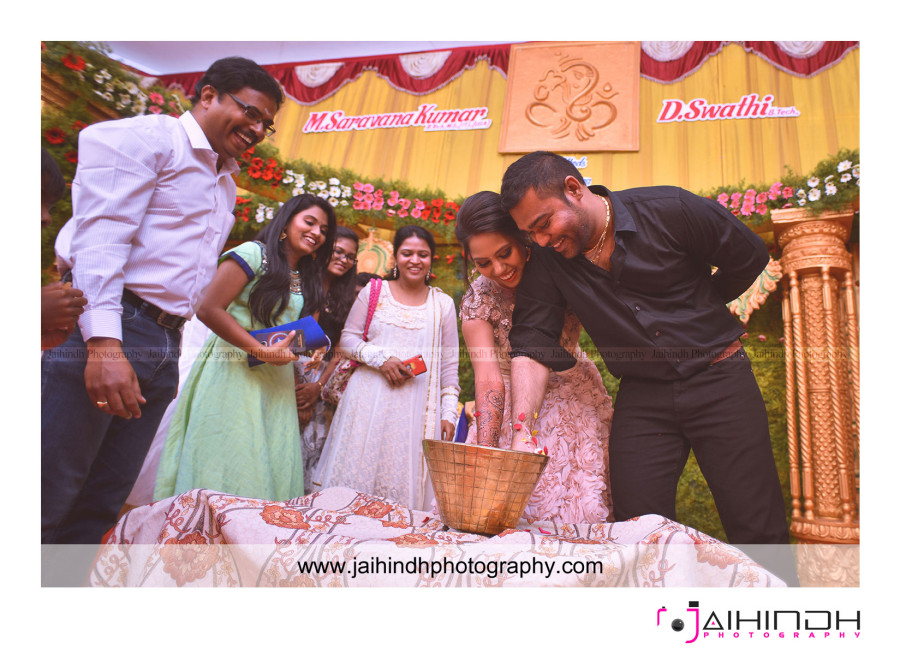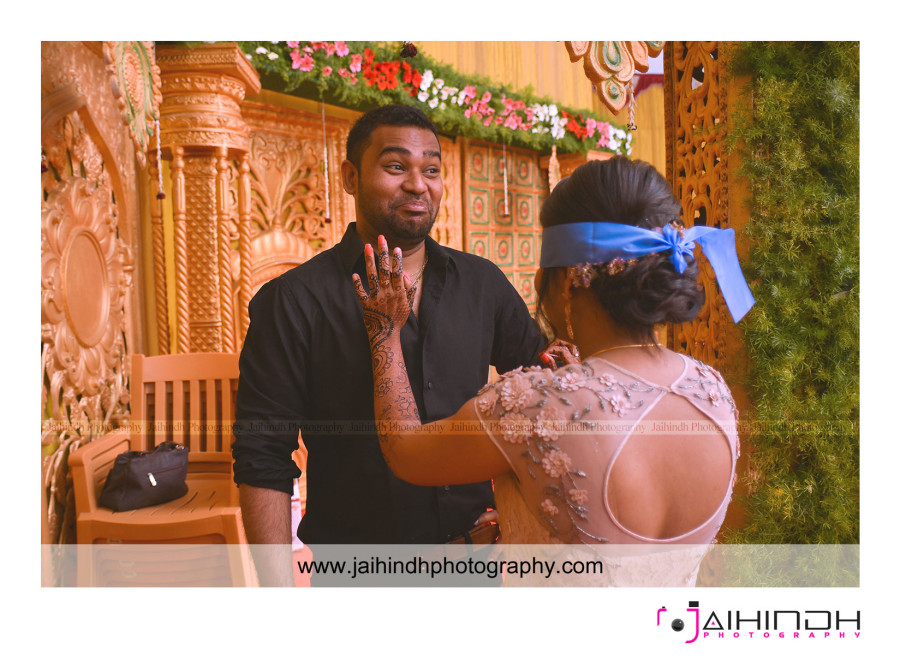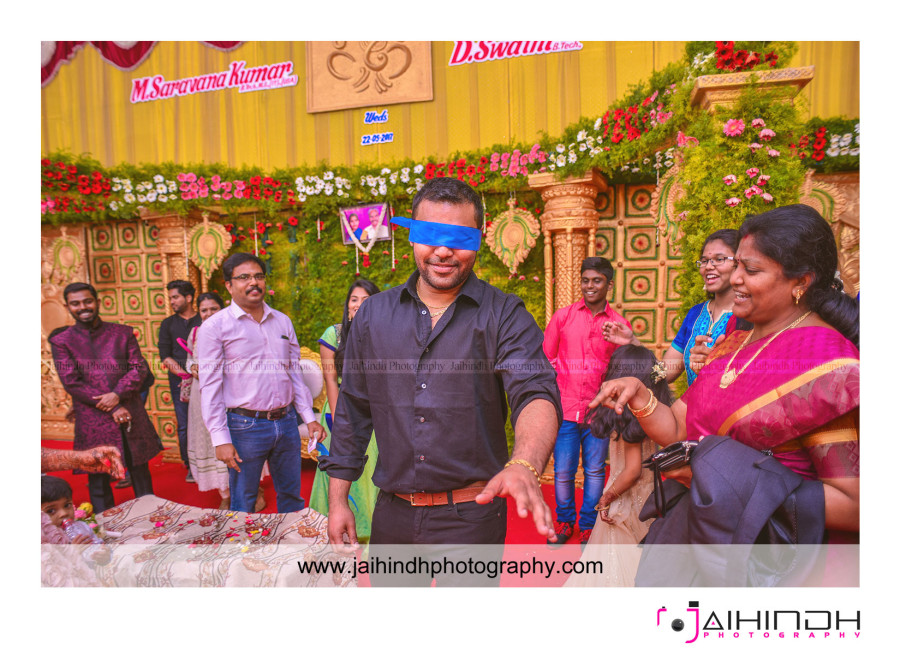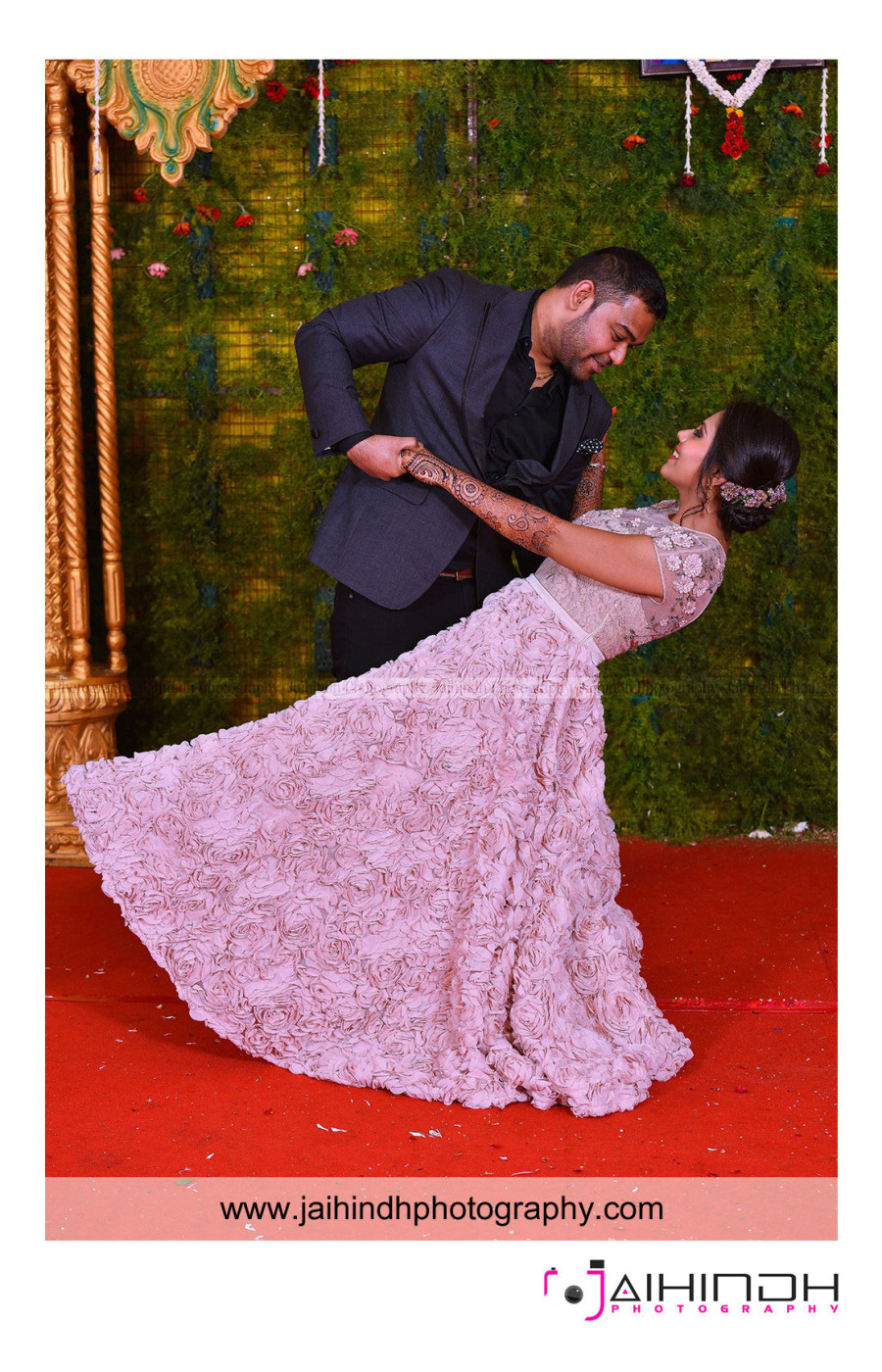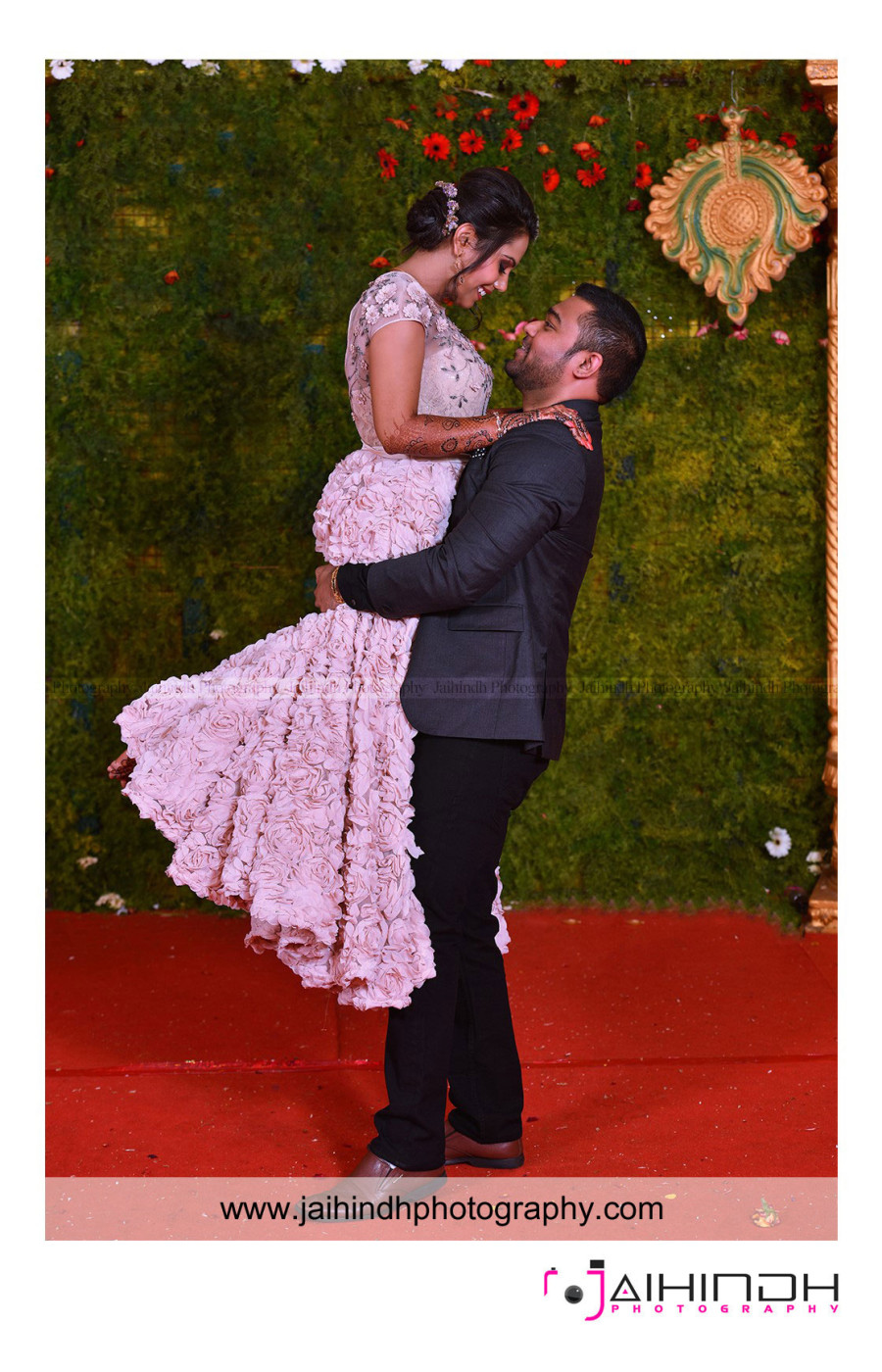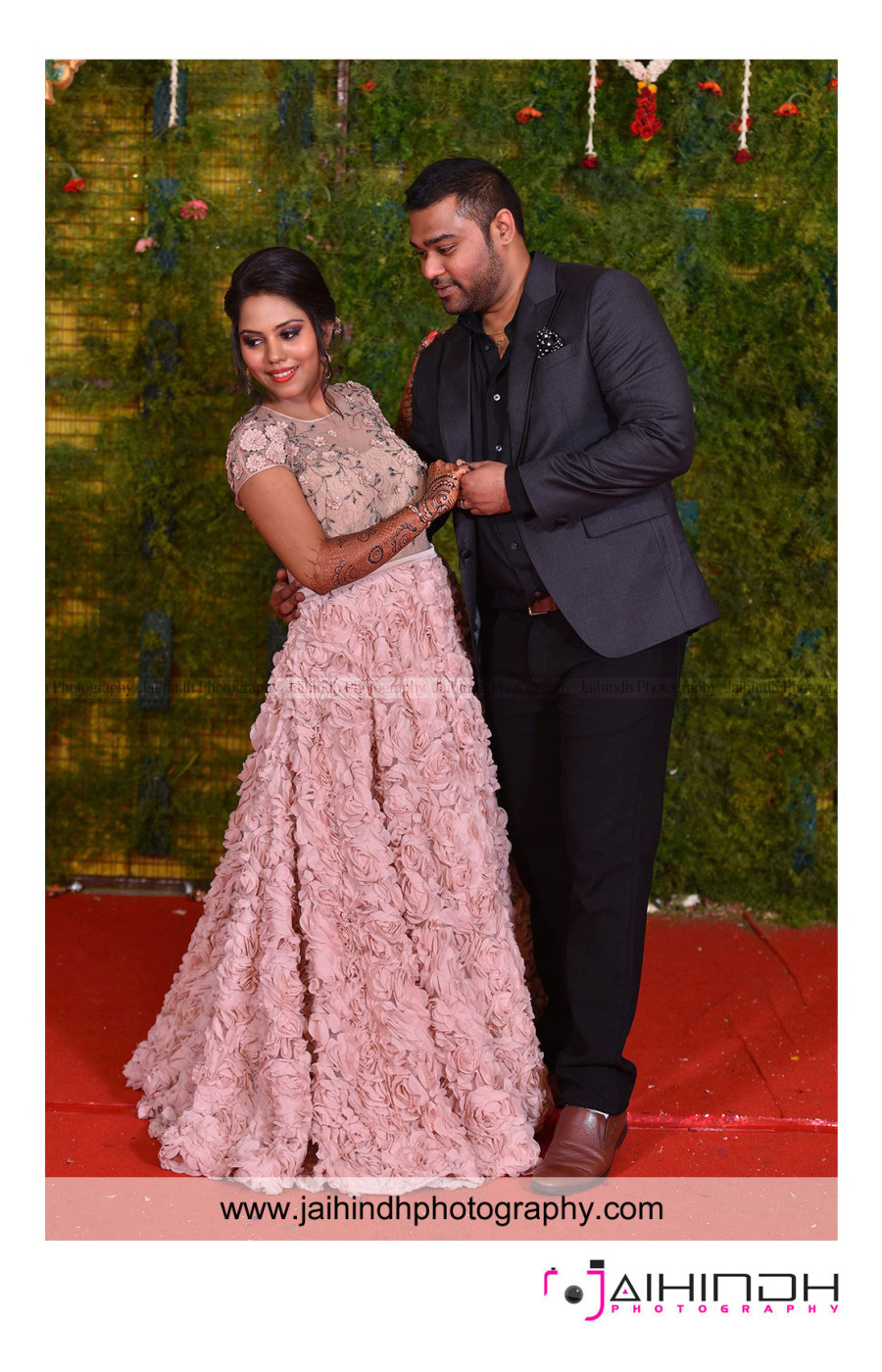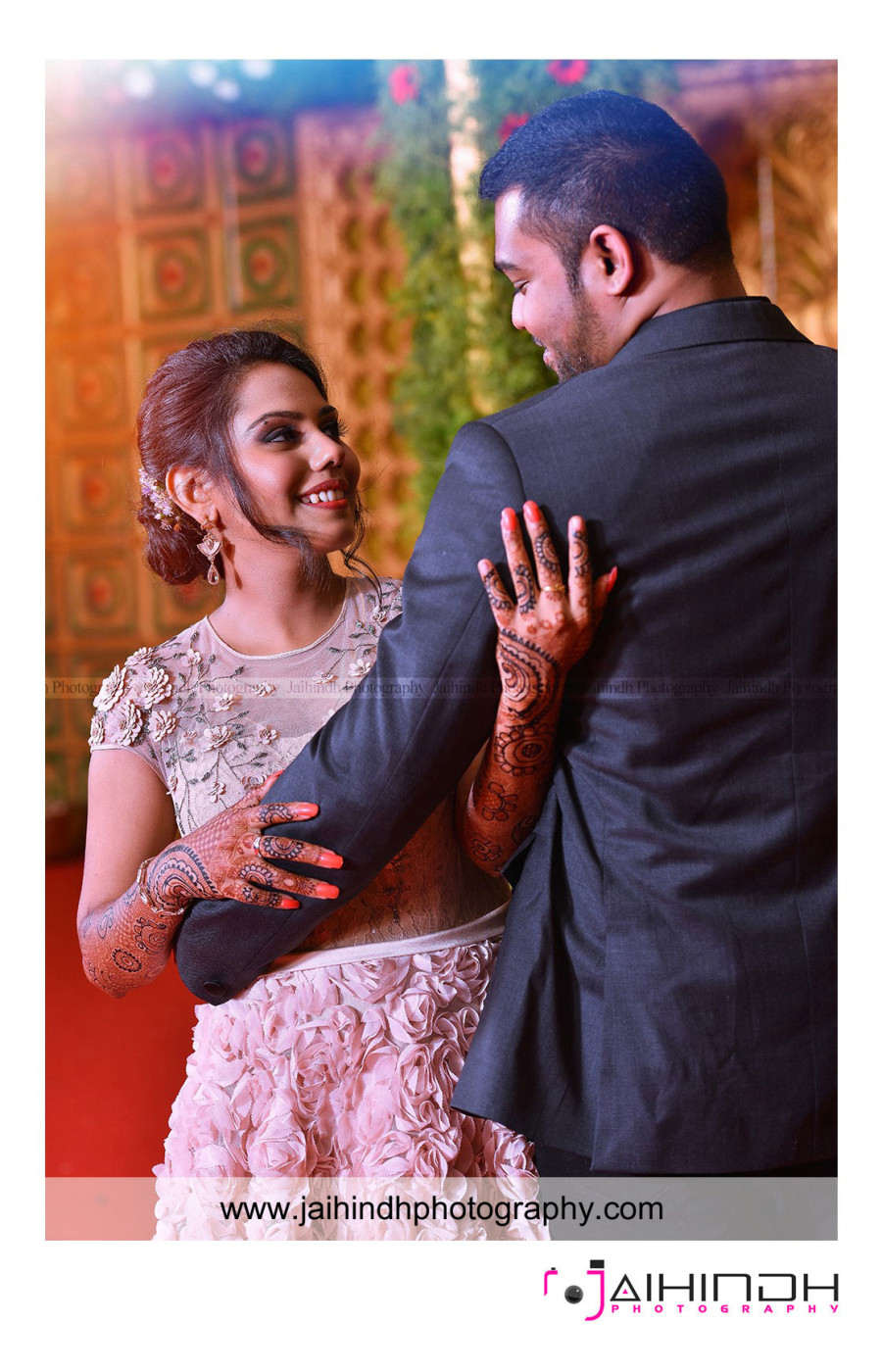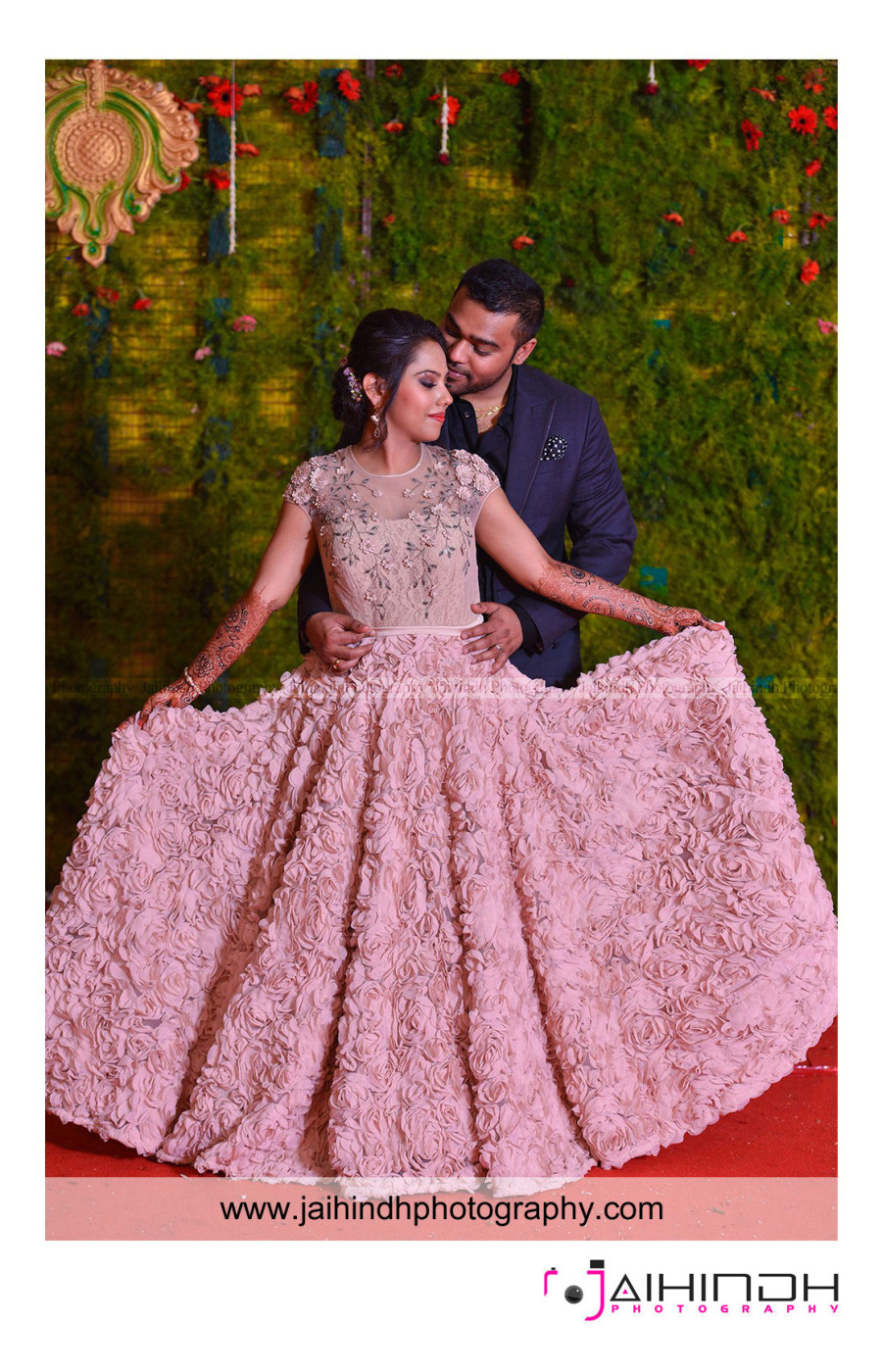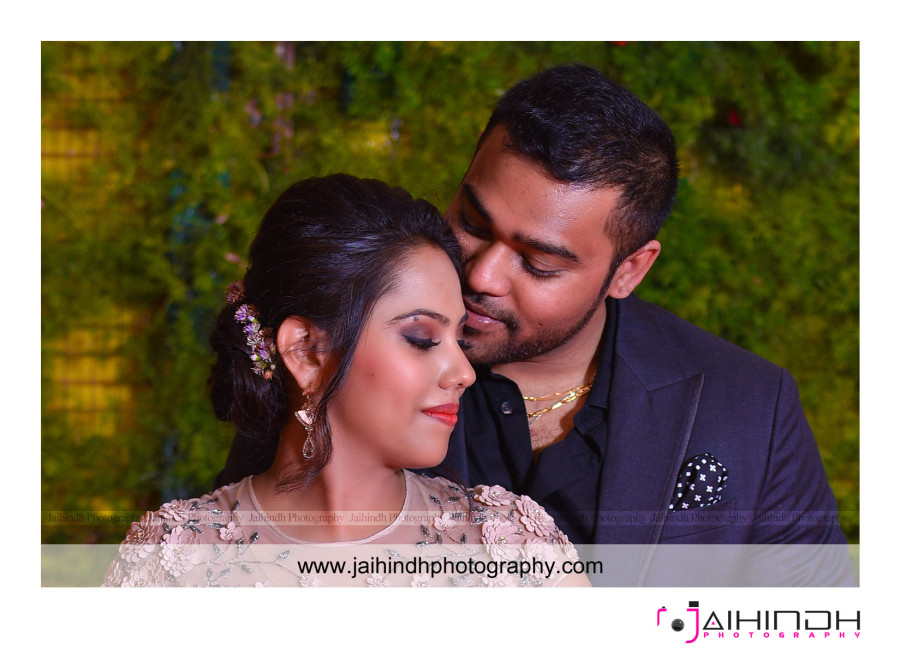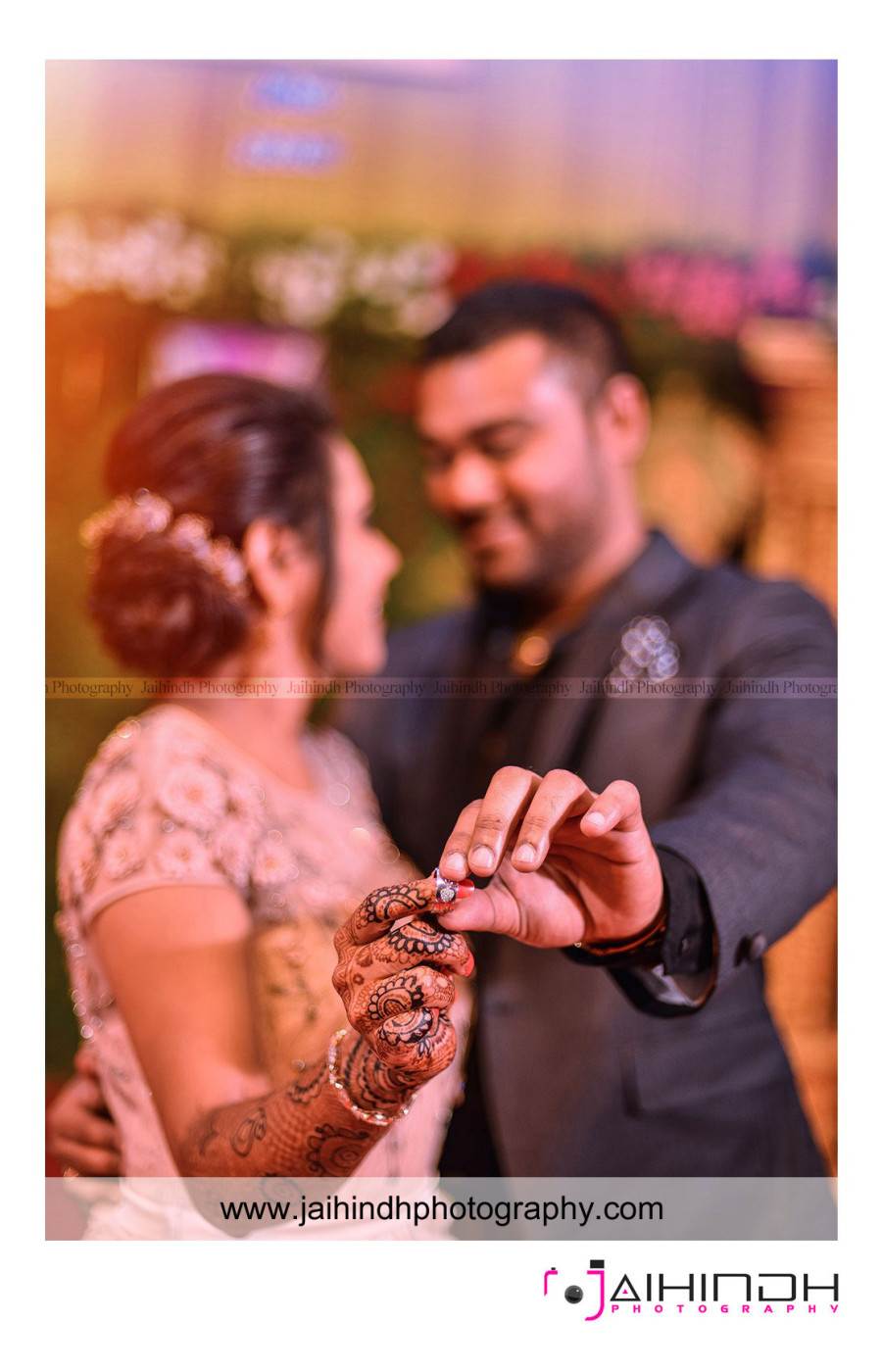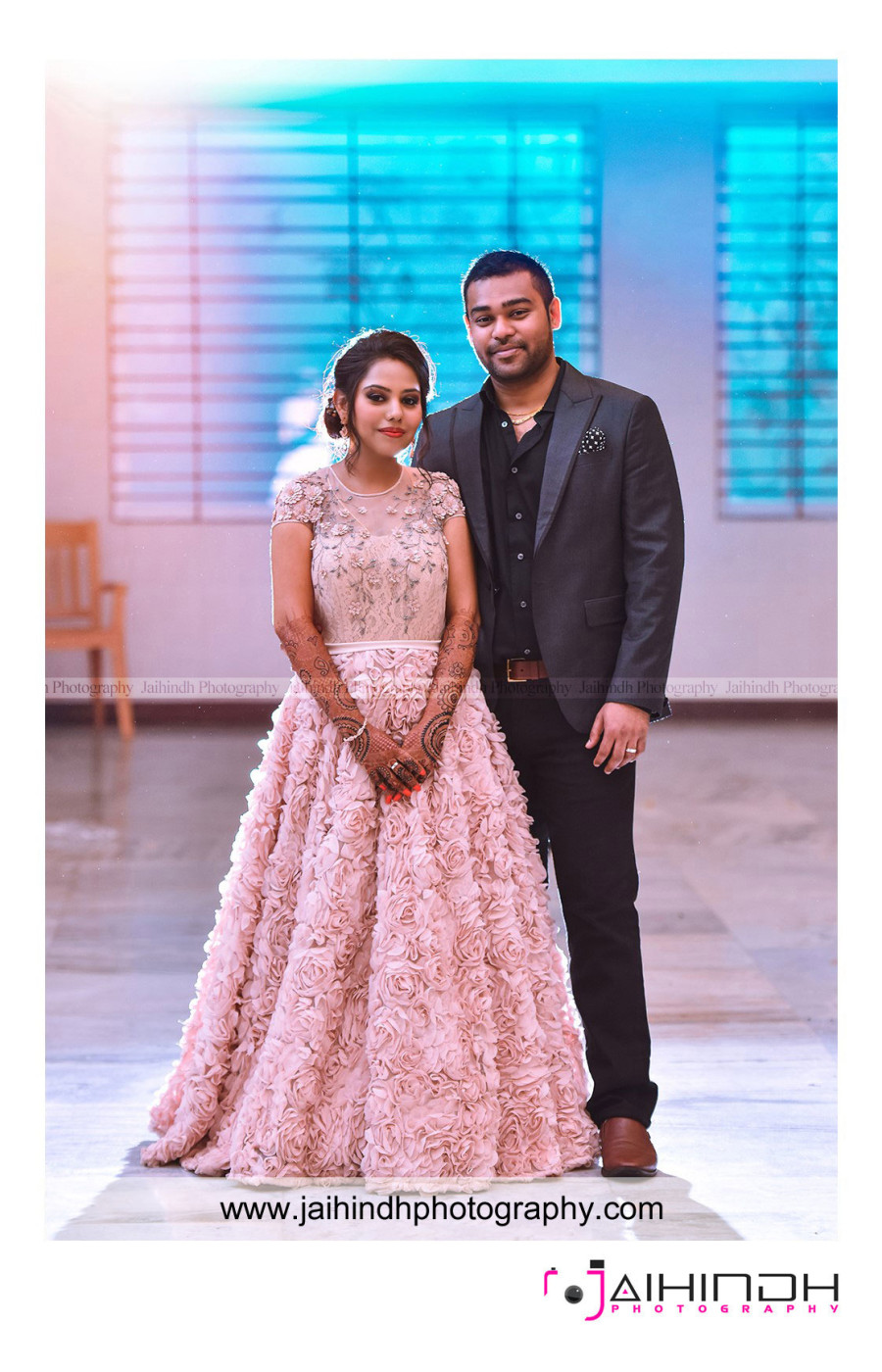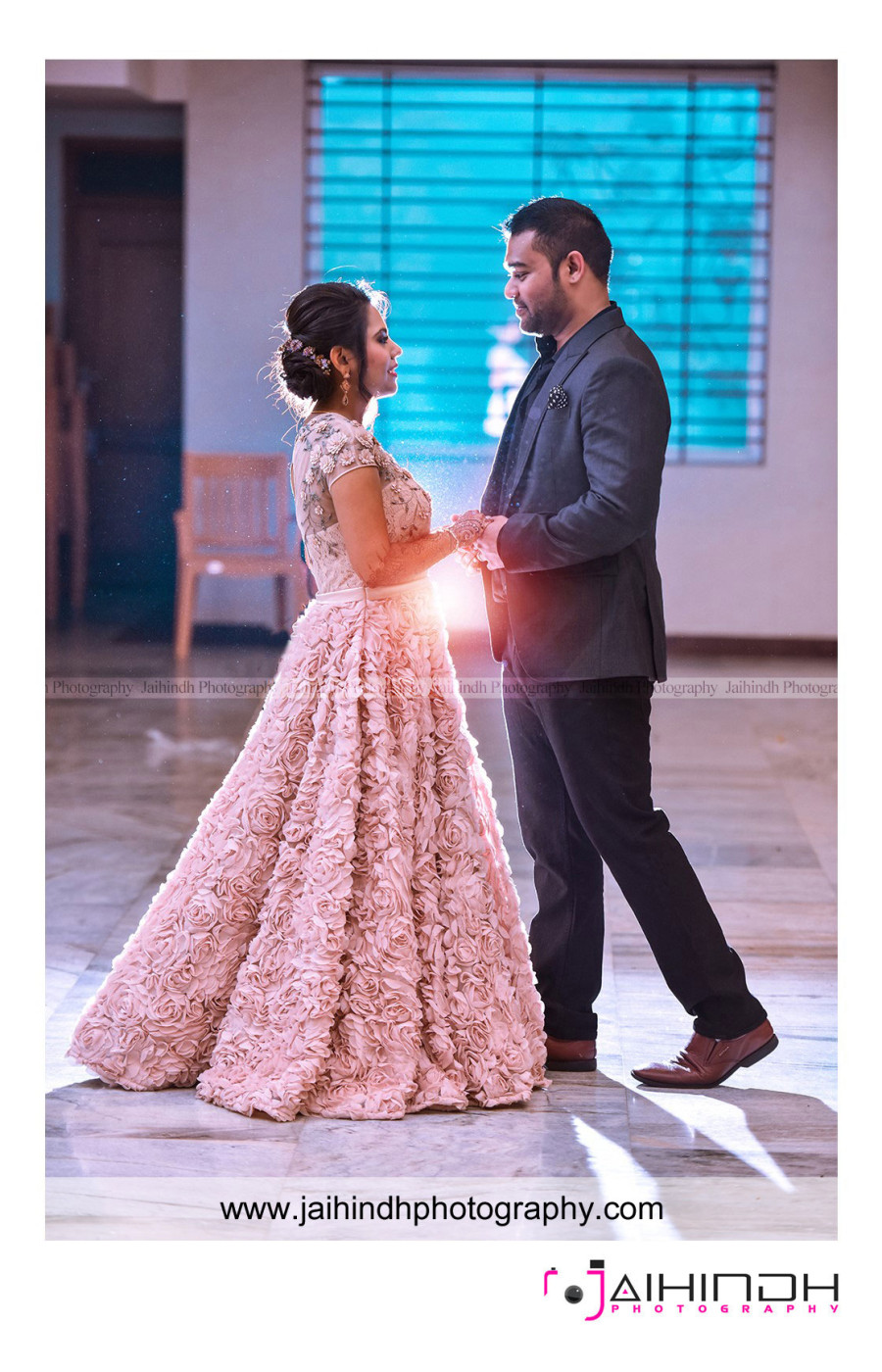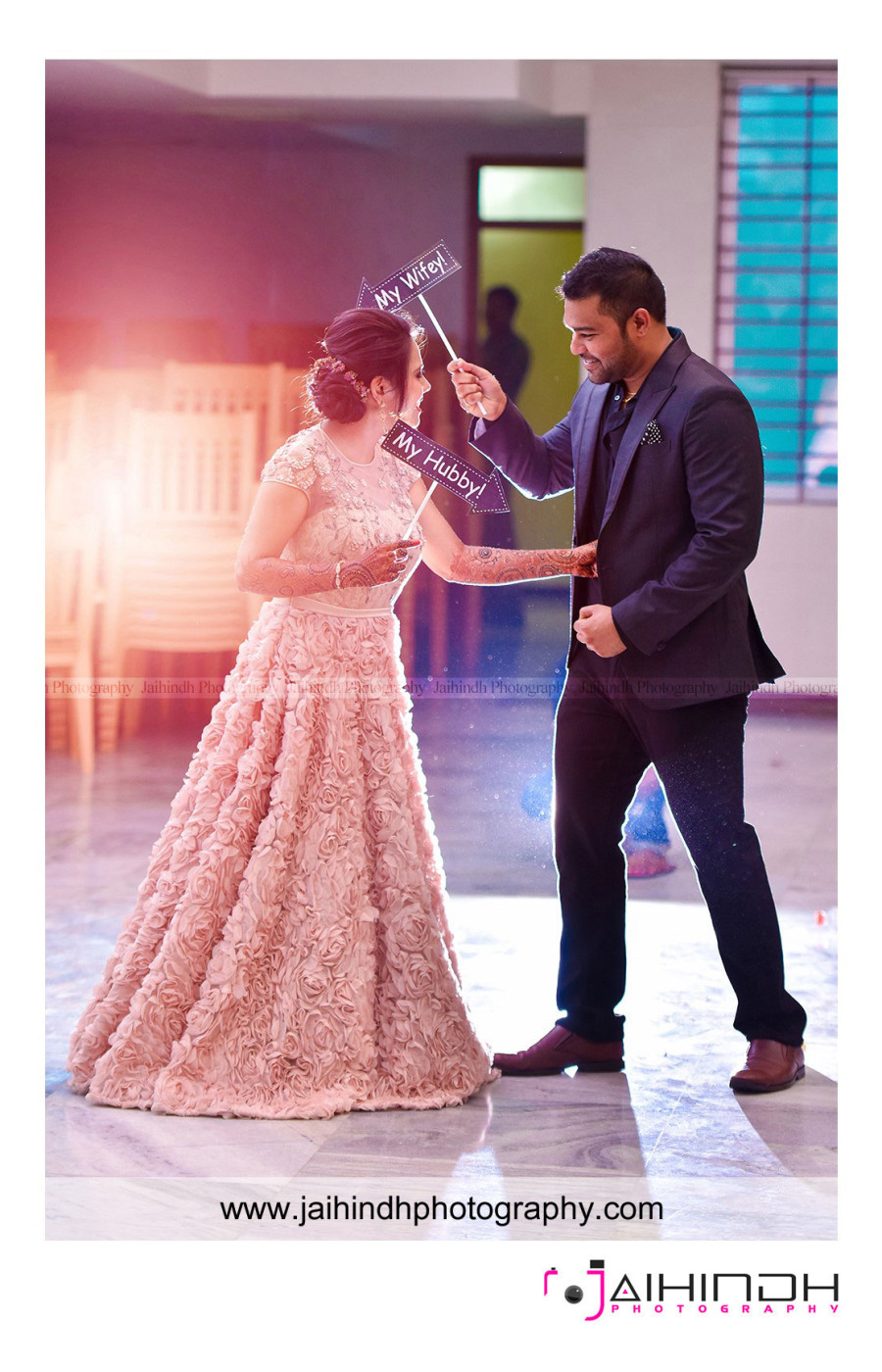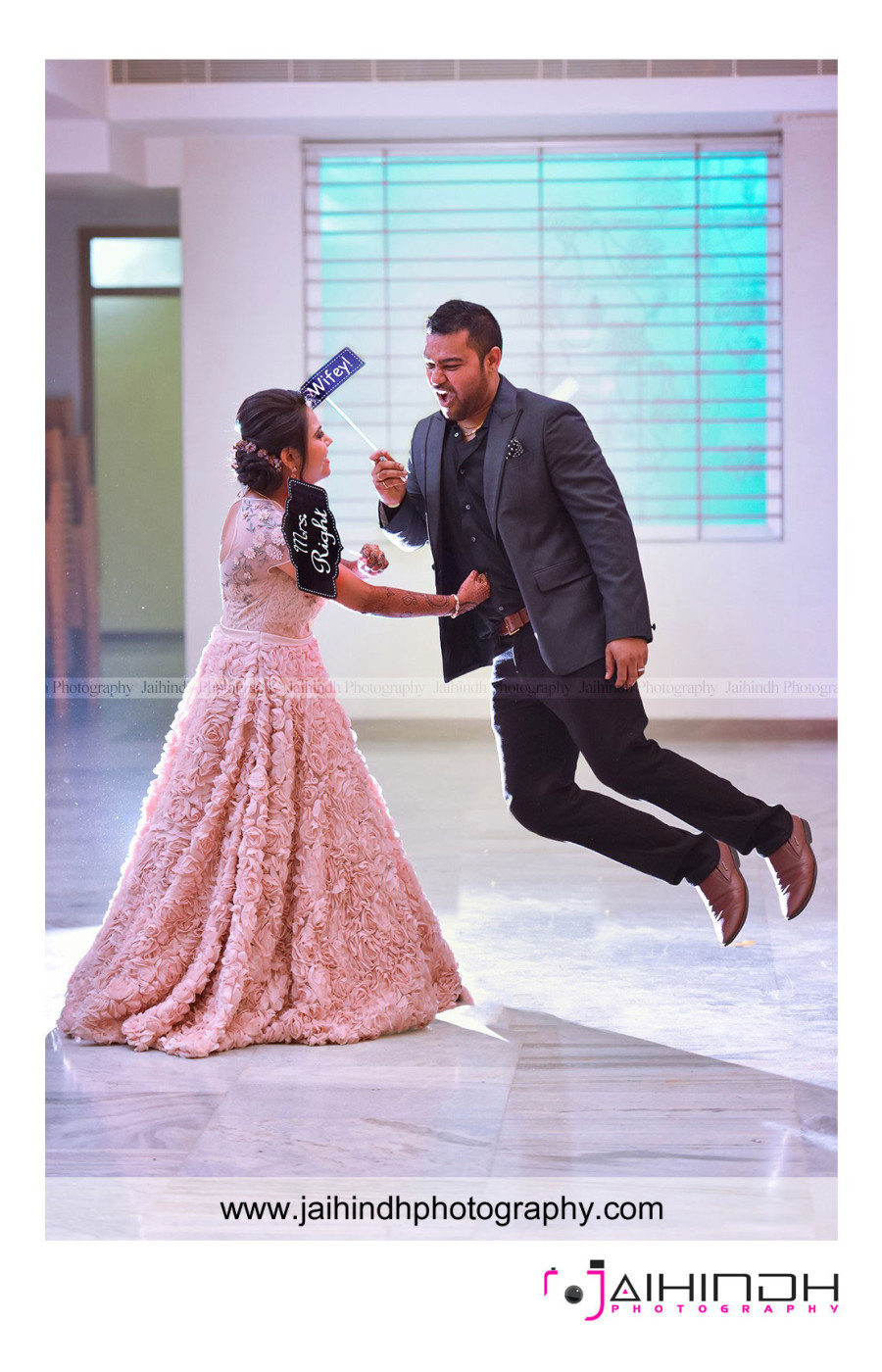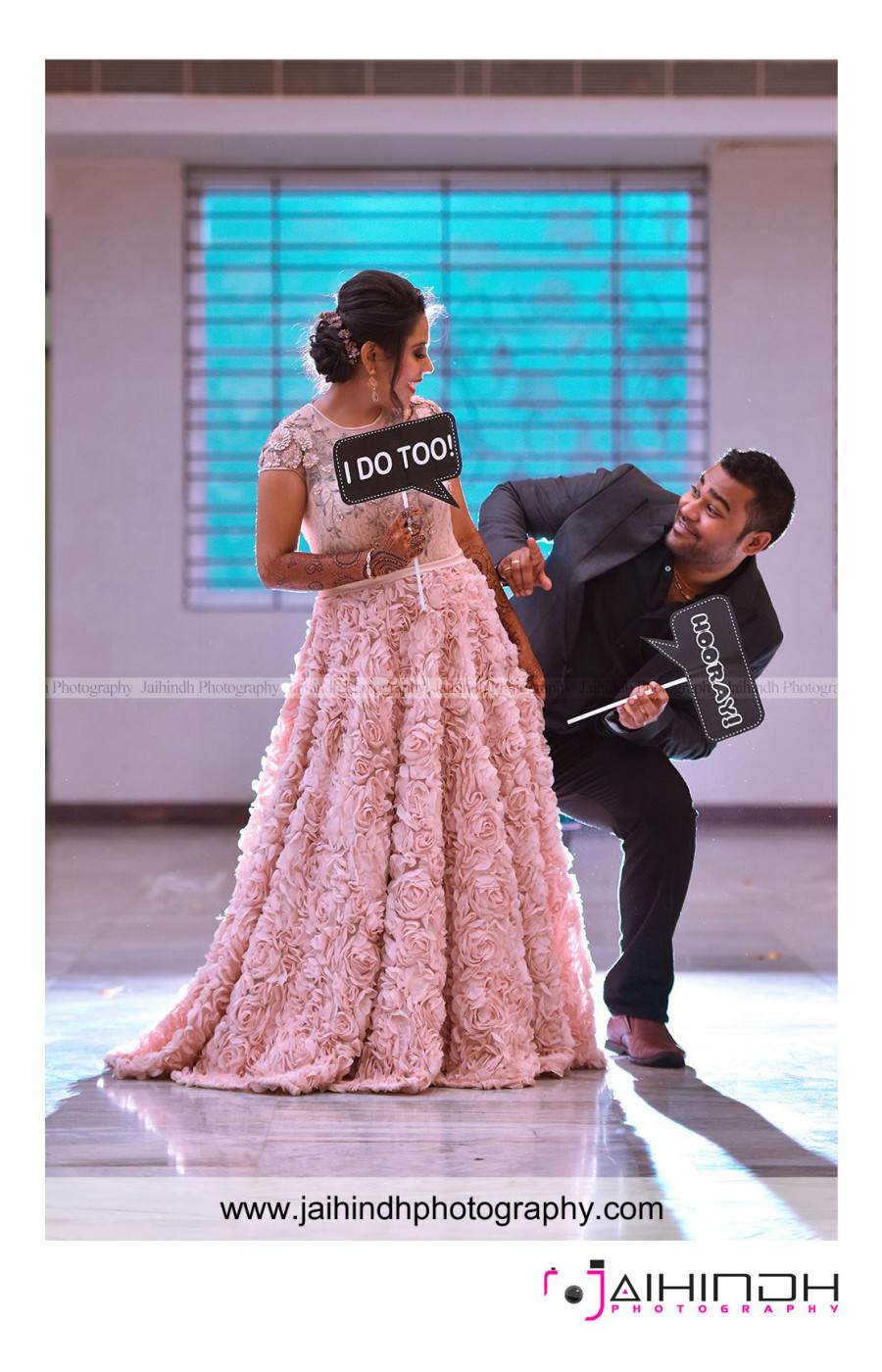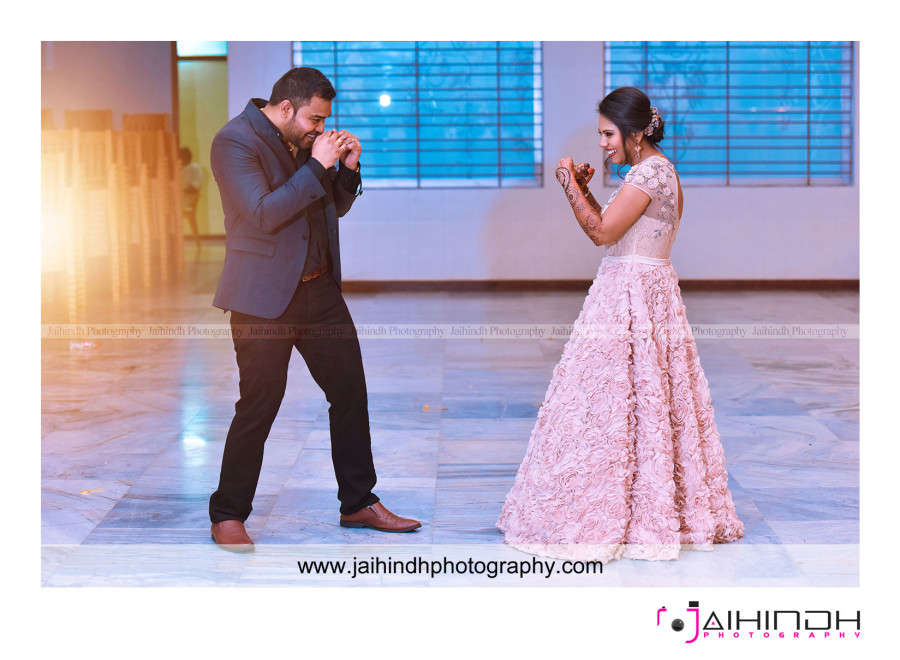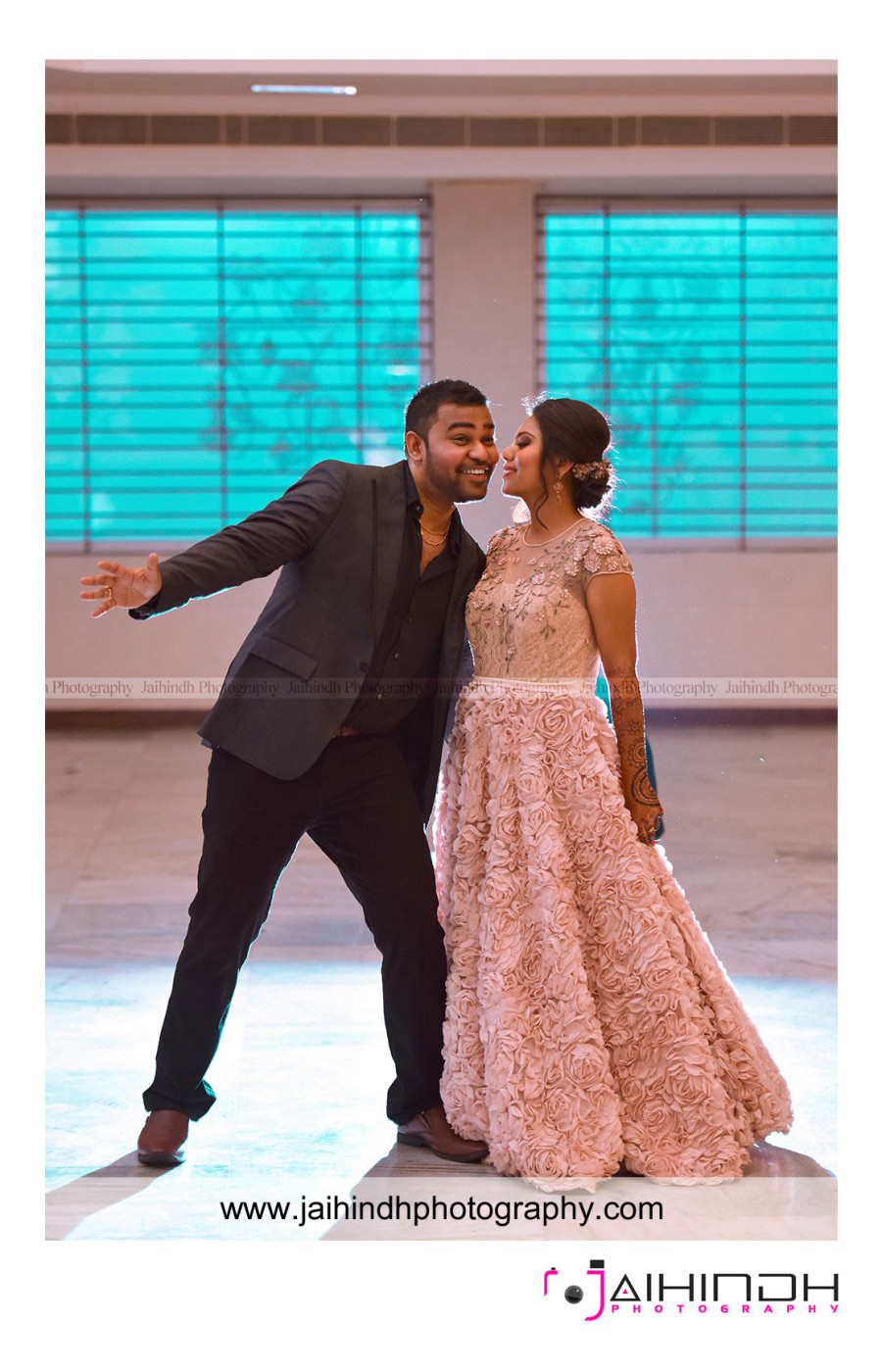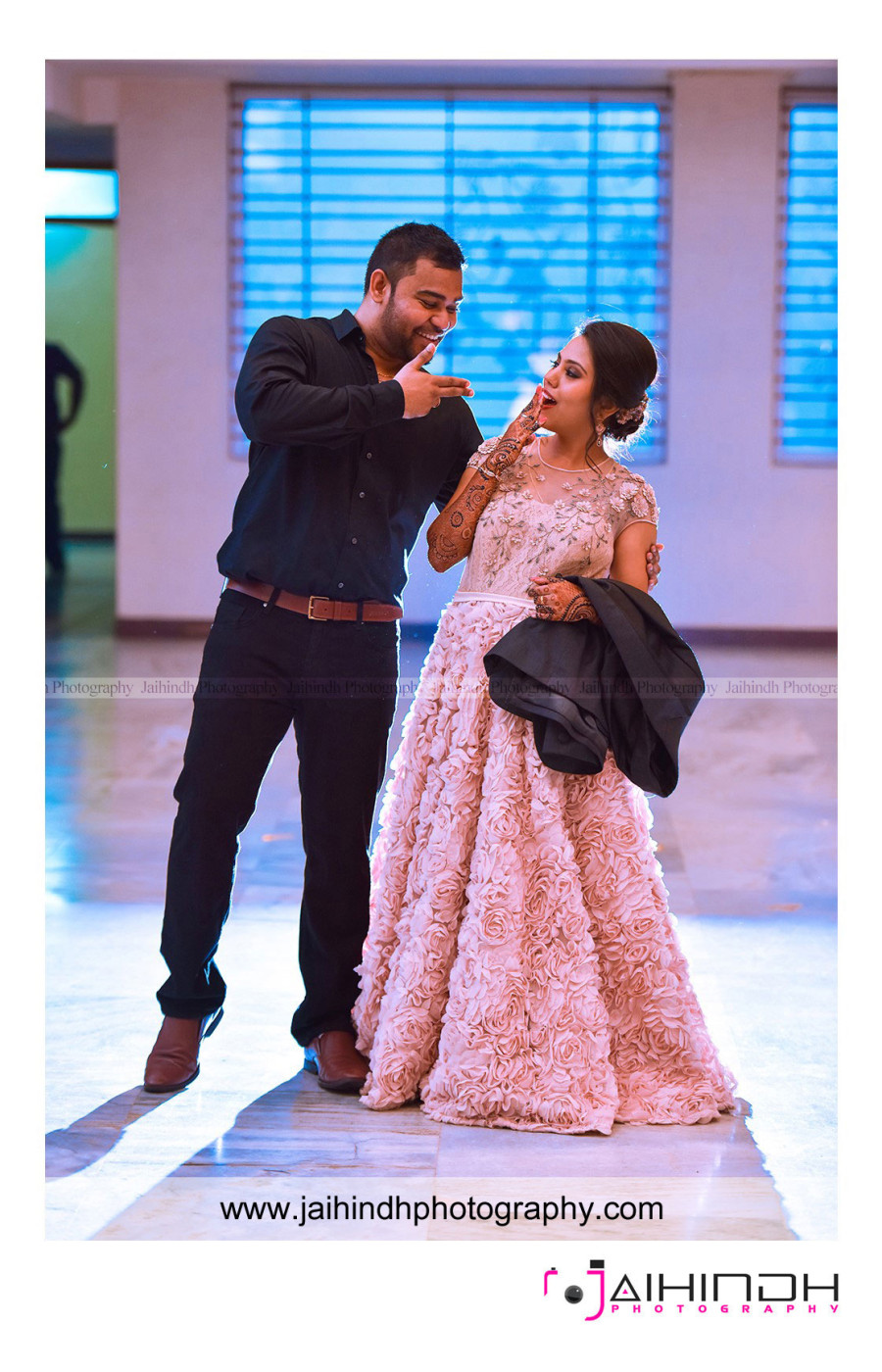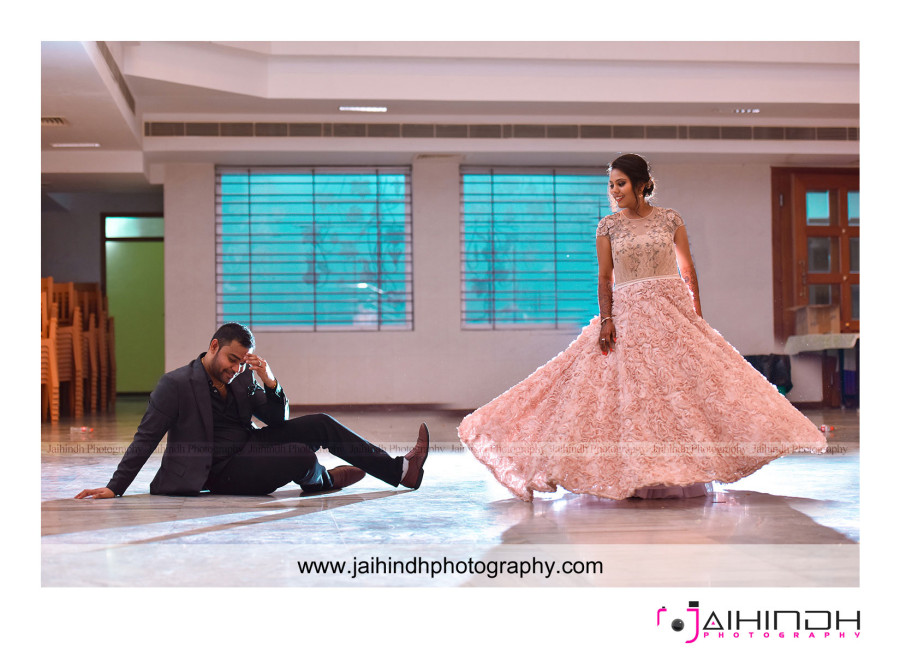 Related posts